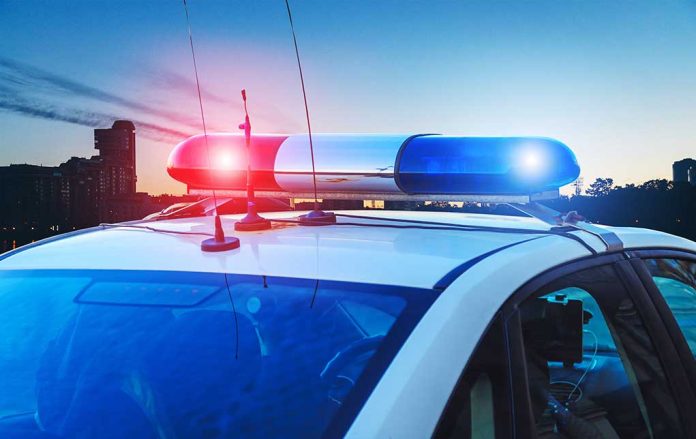 [GRAPHIC] Law Enforcement Officers Targeted In Extreme Mob Attack
(ReliableNews.org) – Violence in Chicago is nothing new. Hundreds of people are murdered in the city every year and Democratic leadership has been unable to get it under control. Recently, a mob attacked a police cruiser driven by an officer.
On July 5, the Illinois State Police (ISP) posted a statement on social media about an incident that took place just before 2 a.m. on July 3. A state trooper was driving near the interstate when they noticed congestion near an exit ramp caused by cars performing donuts and other tricks. As he approached, ISP reported a mob of about 100 (the trooper said about 150) people approached his vehicle.
Dashcam footage showed members of the mob jumping on the trooper's vehicle. They broke his windshield and threw fireworks, rocks, and bricks at the vehicle.
The ISP's statement warned the dangerous behavior shown in the video wouldn't be tolerated. The next night, on July 4, Chicago police arrested three 19-year-olds for throwing fireworks at and attacking cruisers. Just like the night before, the attackers were involved with a group of people who were performing donuts on the road. That incident was also caught on video.
BREAKING: Crowd of people in the Loop attack Chicago police after some civilian cars do donuts in an intersection. Crowd shoots fireworks and physical hit CPD vehicles. pic.twitter.com/cDTqExvgLz

— Julio Rosas (@Julio_Rosas11) July 4, 2022
The State Police is asking anyone with information related to the incident to call the Chicago police at 847-294-4400.
Copyright 2022, ReliableNews.org