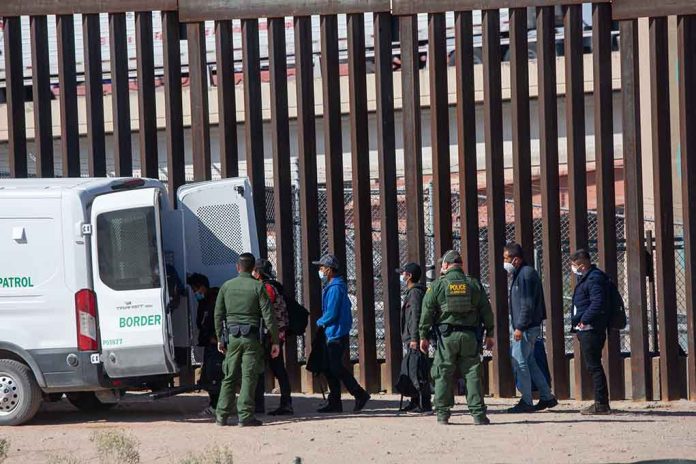 Illegal Crossers OVERRUN Facilities – Officials Declare State Of Emergency
(ReliableNews.org) – Former President Donald Trump began a project to build a wall between the United States and Mexico to stop the influx of illegal immigrants during his time in office. When President Joe Biden took his place and halted the construction, the porous border continued allowing the flow with overworked border patrol agents struggling to keep up. In July alone, they apprehended a little over 181,000 migrants at the crossing. Although the number slightly decreased from 2021, it was a stark increase from the nearly 41,000 in 2020.
The Cost of Encounters
While an increase in apprehensions might seem like a win on the surface, defending the border isn't free. The cost of hiring border patrol agents, processing migrants, and providing them with resources trickle down to every American citizen through taxation. A group of senators recently introduced legislation to increase the pay of these hard-working individuals and to create a reserve to use when needed.
Senator James Lankford (R-OK), who co-authored the Border Patrol Enhancement Act, stated Biden is basically inviting people from all over the world to cross US borders illegally. He accuses many of these people of belonging to terrorist groups and cartels. In fact, Fox reporter Bill Melugin recently reported that the border patrol arrested 66 people from the FBI's most wanted list during the current fiscal year as they were trying to enter America.
Not only is the cost to the United States measured in dollars, but also safety. The ballooned encounters beg the question: If agents catch this many people for illegally crossing, how many do they miss?
Rippling Effects
The hardworking staff, who ensure the security of the American perimeter, have apprehended over 1.8 million illegals in the South this fiscal year. That amounts to an increase of about 42% from the prior year. The sheer volume strains border staff and communities that end up having to support people who remain in the US during processing or those who sneak through undetected.
A report from the Texas Department of Public Safety reported over 376,000 illegal immigrants found their way into local jails over the past 11 years, with 800 of those charged with murder.
Governor Greg Abbott (R-TX) started taking the drastic measure to busing migrants to Washington, DC, and New York City. He wants to share the burden while showing other regions and the president the impact an unexpected increase in immigration can have on American border communities.
Copyright 2022, ReliableNews.org