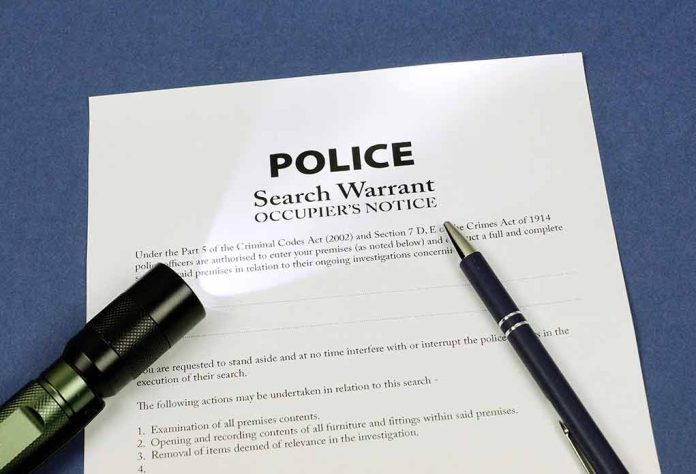 (ReliableNews.org) – On September 13, 1996, Afeni Shakur made the gut-wrenching decision to remove her son Tupac Shakur from life support. Millions of people around the world mourned the rapper's death. He had been hospitalized for six days after being shot at a red light in Las Vegas. Almost 30 years later, the killing is still unsolved, but law enforcement recently took a step to hopefully get justice for the late artist and his loved ones.
On Tuesday, July 18, the Las Vegas Metropolitan Police Department confirmed they carried out a search warrant in Henderson, Nevada, the day before. According to reports, the police took computers, articles about Tupac's death, and laptops. Authorities have reportedly convened a grand jury to look over the evidence.
TMZ reported the home currently belongs to Paula Clemons, who is married to Duane "Keefe D" Davis. He's the man who has been doing interviews for years claiming to be the uncle of Orlando Anderson, the person long suspected to have been the shooter. Anderson was the man who was jumped by Tupac, Suge Knight, and others on the night of the rapper's death at the MGM Grand. He later died in a shooting but denied any involvement in Tupac's death.
Former LAPD Detective Greg Kading claims Keefe D has long talked about his involvement with the murder. He alleged he first confessed in 2009 during a police interview Kading conducted. However, the detective said he struck a deal with Keefe D that didn't allow him to use his confession to prosecute him. But in the ensuing years, the suspect gave a number of public interviews, and Kading now believes the previous deal is void.
The former detective believes Vegas police might have enough evidence to finally take action. However, that's all speculation because law enforcement refuses to say anything about the probe.
Copyright 2023, ReliableNews.org