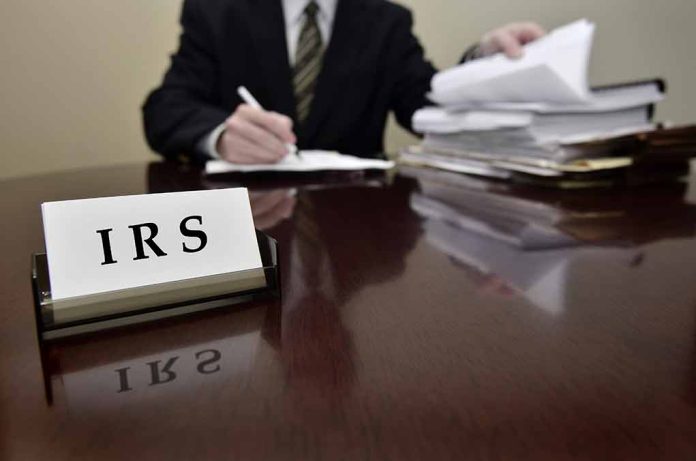 (ReliableNews.org) – Hunter Biden was recently indicted on tax crimes. His first court appearance is at the end of July, where he's expected to plead guilty. However, before he goes to court, IRS whistleblowers will provide testimony about him to Congress in a public hearing.
On Wednesday, July 19, IRS whistleblowers will go before the House Oversight Committee and testify about alleged interference in the Department of Justice's investigation into Hunter. Gary Shapley, a former IRS criminal investigator, will reportedly be the center of the testimony. Another individual who has not been publicly named will also appear.
Shapley has alleged Hunter received special treatment from the DOJ. While he did not work for the Justice Department, he claims the agency refused to follow up on information that might have implicated the president, allowed the clock to run out on some charges, gave information to Hunter's lawyers, and paved the way for him to receive a sweetheart deal.
🚨BREAKING 🚨

IRS Whistleblower Gary Shapley and Whistleblower X will testify at our committee next week.

These whistleblowers have provided information about how @TheJusticeDept refused to follow evidence that implicated Joe Biden, tipped off Hunter Biden's attorneys, allowed…

— Oversight Committee (@GOPoversight) July 12, 2023
US Attorney for Delaware David Weiss, who was appointed by former President Donald Trump, has denied the allegations made by Republicans and their whistleblowers. Shapley claimed Weiss denied special counsel status because the DOJ was preventing him from aggressively pursuing the case. He also claimed the US attorney wasn't allowed to bring charges against Hunter in DC.
Weiss sent a letter to Senator Lindsey Graham (R-SC), the Senate Judiciary Committee's ranking member, disputing Shapley's claims. He said he wanted to "clarify an apparent misperception," telling the senator that he never "requested Special Counsel designation." He said he was also given permission to file charges outside of his own district "if it proved necessary."
US Attorney David Weiss's letter to @LindseyGrahamSC. 👇 pic.twitter.com/fP5TzX2oaW

— Oversight Committee (@GOPoversight) July 10, 2023
Jomes Comer (R-KY), the chairman of the House Oversight Committee, said it's important the American people "hear from whistleblowers" about the alleged "weaponization of federal law enforcement power." The hearing will be an opportunity for that to take place.
Copyright 2023, ReliableNews.org