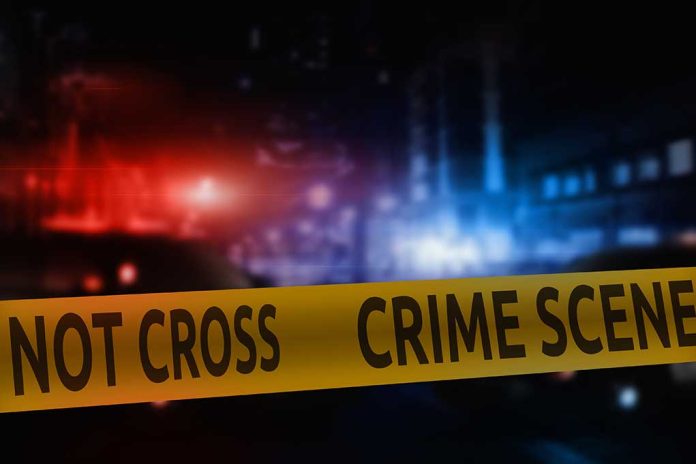 (ReliableNews.org) – On February 1, the New York Post reported that New Jersey Councilwoman Eunice Dwumfour was shot to death inside her vehicle. According to a witness, the woman was driving down Check Avenue when about a dozen bullets penetrated her vehicle. The councilwoman subsequently crashed, and authorities pronounced her dead at the scene. Her case remains unsolved.
Just one week later, on February 8, tragedy struck again in New Jersey. The Somerset County Prosecutor's Office revealed that Franklin Township Police responded to an emergency call at the PSE&G parking lot in Somerset. When they arrived, authorities found NJ Municipal Councilman Russell Heller shot to death. Although police stated they believe Heller's death was an isolated incident, one common thread ties the two deaths together: Both victims were Republican.
NJ Councilman Russell Heller (R) shot dead just a week after slaying of NJ Councilwoman Eunice Dwumfour (R) https://t.co/QEG7oWzUt9

— Logan Ratick (@Logan_Ratick) February 9, 2023
The NJ prosecutor revealed on social media that investigators followed clues from the Heller incident, which led them to the location of the suspected gunman — Gary T. Curtis. He was a former employee at PSE&G. According to authorities, Curtis approached the councilman in the parking lot, pulled out a gun, and shot Mr. Heller dead. Detectives found the suspect later that morning inside his vehicle with what appeared to be a self-inflicted gunshot wound. Curtis also died from his injuries.
Police still don't have a motive for the alleged attack, but the initial investigation led detectives to believe Heller was the sole target and there was no ongoing danger to the public. Milford Mayor Henri Schepens said he was shocked by the killing, stating incidents like that don't typically happen in the borough. The town leader sent his condolences to the family.
According to the Post, Heller's murder only happened about 15 miles away from Dwumfour's the week before, raising concerns about safety. For now, both investigations into this dual tragedy are still ongoing.
Copyright 2023, ReliableNews.org