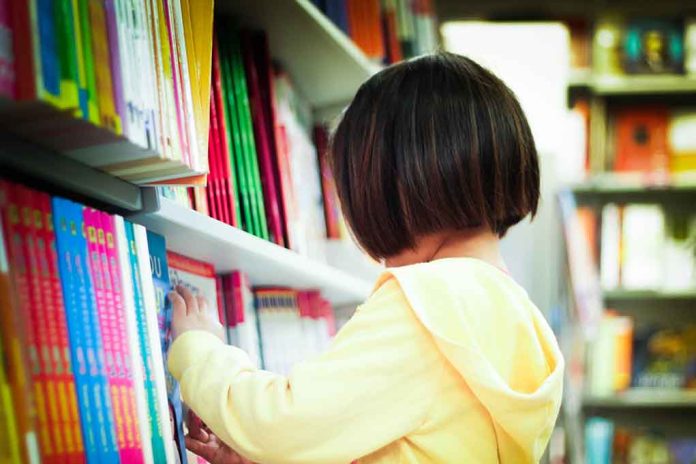 (ReliableNews.org) – Republicans across the country are laser-focused on education. They're especially concerned about the books kids have access to in their classrooms. A school district in Virginia recently removed nearly two dozen books from libraries.
On January 12, the Madison County School Board voted to remove 21 books from Madison County High School's library. The decision was made possible when the board adopted a policy titled "IIAD: Sexually Explicit Content in MCPS Library Materials." That came after Governor Glenn Youngkin (R) signed a law in April requiring schools to notify parents if sexually explicit books are being used in classrooms.
The list included novels written by Stephen King, Toni Morrison, Anne Rice, and others.
Virginia's Madison County School Board approved banning 21 books from its high school library.https://t.co/vPoPFonLHY pic.twitter.com/afiQSosSli

— Mason Adams (@MasonAtoms) January 14, 2023
Included in the ban was King's novel "11/22/63." The book is about a man who travels time and tries to stop the assassination of President John F. Kennedy. The book was adapted into a popular mini-series that aired in 2016. King sent a word of advice to his supporters on Twitter, telling them they should haul themselves to a library or bookstore to read the books officials banned in their schools.
Madison County isn't the only school board banning books. Florida and Texas have both banned hundreds of titles. Over 5,000 school districts across the nation have instituted book bans. Last year, Pen America, a group fighting book censorship, reported there's an organized effort to ban books at both the national and local levels. Organizations are even using social media to aid in their efforts.
In Virginia, Youngkin ran on the idea he wanted parents more involved in their kids' education. That policy position is often cited as the reason he was able to defeat the Democratic powerhouse and former governor, Terry McAuliffe, in 2021. Now, the Republican state leader and school boards in his state are making good on those promises.
Copyright 2023, ReliableNews.org