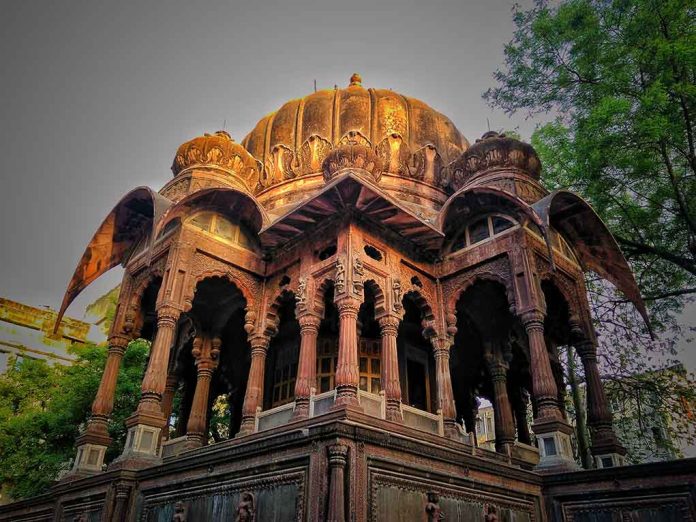 (ReliableNews.org) – Dozens of people packed temples around India on March 30. The country was celebrating the Hindu festival of Ram Navami, which is the birthday of Lord Ram. Sadly, tragedy struck at one of the celebrations.
Rescue workers in the state of Madhya Pradesh pulled at least 14 people out of a well. They tried to help others who were hurt and trapped. Authorities reported at least 36 people died in the collapse of a well inside the Shri Bileshwar Mahadev Jhulelal Temple in Indore. After the disaster, people used a rope ladder to try to get to the people who were stuck under the ground.
The area reportedly collapsed because there were too many people standing on it. The structure could not handle the weight of the crowd. Reports indicate municipal officials told the owners of the temple to remove the covering over the well months ago because they said it was not safe. Instead of heeding the warning, the temple owners continued to operate as though all was well.
Workers pumped the water out of the well to help with the recovery efforts. Almost 140 rescuers descended on the scene of the accident to help recover bodies and rescue survivors. Bodies were pulled from the well using ropes and ladders.
The Associated Press reported the president of a residents' association, Kantibhai Patel, said authorities didn't respond quickly when they were first called. The first ambulance didn't arrive on the scene until an hour after the first alert. At least 33 of the bodies that were pulled from the well have been identified by authorities.
Prime Minister Narendra Modi issued a statement of condolences on Twitter. He said he would be praying for the victims and their families.
Extremely pained by the mishap in Indore. Spoke to CM @ChouhanShivraj Ji and took an update on the situation. The State Government is spearheading rescue and relief work at a quick pace. My prayers with all those affected and their families.

— Narendra Modi (@narendramodi) March 30, 2023
Shivraj Singh Chouhan, the top elected official in the state, has ordered an investigation into the collapse.
Copyright 2023, ReliableNews.org