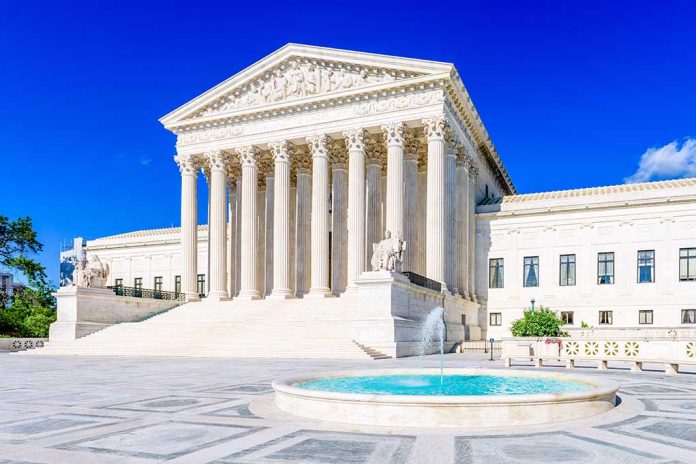 (ReliableNews.org) – It's the season for Supreme Court decisions. The justices are currently wrapping up their cases for the 2022-2023 session and issuing rulings. There are five cases, in particular, that could impact your life.
The decision about whether to allow President Joe Biden's student loan forgiveness program has still not been handed down. The rulings on Department of Education v. Brown and Biden v. Nebraska will impact millions of Americans. The POTUS wants to forgive either $10,000 or $20,000 for student loan borrowers if they meet certain financial requirements. According to reports after oral arguments took place earlier this year, the judges seemed skeptical of the program.
Another decision related to education will come in the cases of Students for Fair Admissions v. Harvard College and Students for Fair Admissions v. University of North Carolina. Both of these cases involve affirmative action and could mean the end of the practice. In both cases, there are allegations that the program discriminates against Asian students.
Students for Fair Admissions v. University of North Carolina: Students for Fair Admissions, the group bringing the lawsuit, contends that UNC violates the 14th Amendment's equal protection clause, which bars racial discrimination by government entities,

— NAACPSonoma (@NaacpSonoma) June 23, 2023
In the case of 303 Creative v. Elenis, a web designer is arguing her religion prevents her from designing websites for gay people's weddings. Lorie Smith believes Colorado's Anti-Discrimination Act violates her free speech because it doesn't allow her to discriminate on the basis of sexual orientation. In recent years, the court has ruled in favor of petitioners in these types of cases on religious grounds, but this one is only a free-speech issue.
The Supreme Court will also issue a decision in Groff v. DeJoy soon. This case involves a mail carrier who sued the US Postal Service because he refused to work on Sundays. He argues it is against his religion and believes Title VII of the Civil Rights Act of 1964 requires employers to accommodate him.
Finally, on June 27, the court issued a ruling in Moore v. Harper. The judges shot down North Carolina Republicans' attempt to reshape election laws. They were arguing that states didn't have the authority to review congressional maps. That would have given the legislators complete control over the districts without any oversight. The justices rejected the GOP's argument in a 6-3 ruling.
Copyright 2023, ReliableNews.org