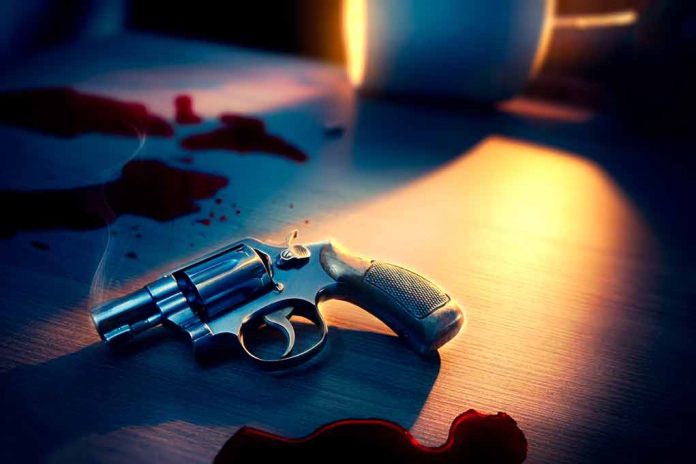 (ReliableNews.org) – Gun violence is the number one cause of death for kids in the US. It overtook car accidents a couple of years ago. Another child has now been added to the list of gun fatalities.
In the early morning hours of August 30, a 32-year-old man went to his grandmother's home in Gary, Indiana, to check on his 5-year-old nephew and a 17-year-old girl; both kids were from Chicago. Police said the children were staying in the home while the little boy's mother was working in Chicago and the grandma was out of town. According to reports, the man told police he thought he was alone in the home, so he placed his firearm down and went to sleep. Around 8 a.m., a loud sound woke him up.
The man looked over and saw his nephew with a gunshot wound. He reportedly told law enforcement that he thought the child shot himself accidentally. He sprang into action and drove him to the hospital. Sadly, the injury was too severe, and he died.
Gary Police Commander Samuel Roberts told reporters that the man was detained after the shooting but authorities have yet to charge him. Investigators are working to determine what happened to try to find out whether it was an accident.
Days after the shooting, an 18-month-old Florida girl died in Flagler County. Deputies responded to a home in the city and found eight people in the house. The girl's mother was among those present at the time of the shooting.
Sheriff Rick Staly revealed the little girl didn't touch the gun that killed her before the shooting. Police alleged 21-year-old CJ Nelson was a person of interest in the incident but he has not been charged at the time of this writing. On the same day, in Casselberry, Florida, a 5-year-old suffered gunshot injuries to his leg after a shooting inside of a home. Police believe the shooting was accidental.
Copyright 2023, ReliableNews.org