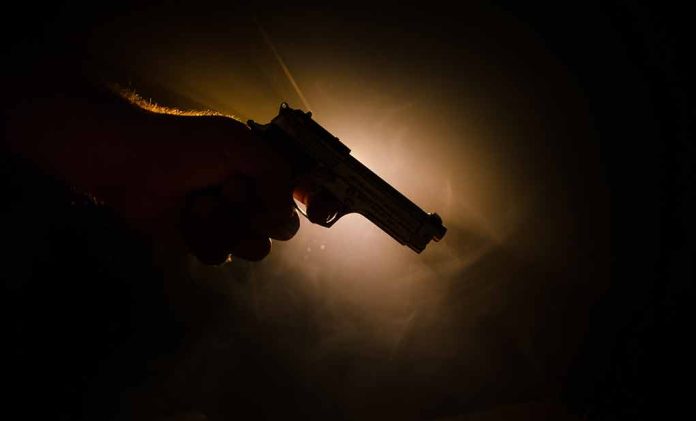 (ReliableNews.org) – Responsible gun owners know it's important to keep their weapons away from children. Not doing so can lead to tragedy. That's just what happened in Florida.
On August 14, the Jacksonville Sheriff's Office responded to a call in the Duclay neighborhood around 2:45 p.m. According to law enforcement, a 9-year-old got their hands on a gun, and it went off, hitting a 6-year-old in the head. The younger child was taken to the hospital, but died from the gunshot wound.
J.D. Stronko, the assistant chief at the Jacksonville Sheriff's Office, held a press conference and said there was an adult in the home at the time of the shooting. The police questioned them, but it's unclear if the department intends to move forward with charges. The relationship between the adult and the kids is unknown at this time.
In 2023, there have been at least 240 accidental shootings by kids. Of those tragedies, 160 have resulted in injuries and 88 deaths. Since 2020, firearms are the number one leading cause of death for children and adolescents ages one to 19 years old.
A representative for Nationwide Children's Hospital (NCH) told News4Jax that parents aren't doing a good enough job at securing weapons in their homes. The hospital conducted a study in June that found that the majority of unintentional gun fatalities involving kids shooting other kids happen at either the shooter's home or a friend's home, and generally involve boys. The guns were usually stored unlocked and loaded.
Nichole Michaels, who works for The Center for Injury Research and Policy at NCH, said parents should know ahead of time whether there is a weapon at the home their kids are visiting. If there is a gun at the house, parents should ask how it's stored. Michaels explained that parents need to normalize asking these questions "the same way that they ask about allergies in the home or pets in the home" because it can go a long way toward keeping everyone safe.
Copyright 2023, ReliableNews.org