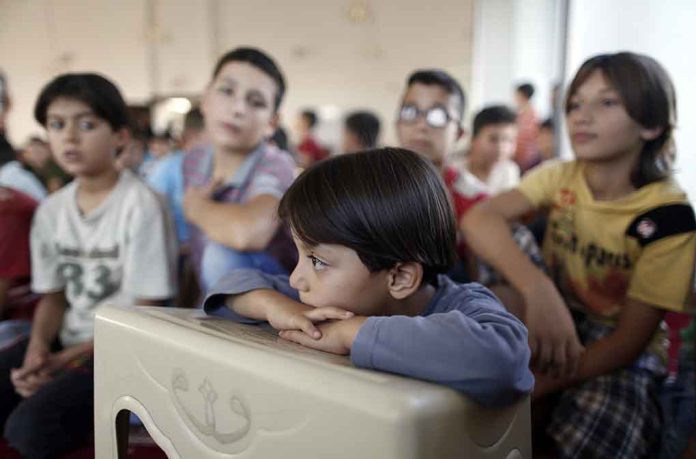 (ReliableNews.org) – Former President Donald Trump introduced a zero immigration policy in 2018. It required federal authorities to separate families, placing parents in different facilities from their children. Almost five years later, nearly 1,000 of those kids have still not been reunited with their parents.
Shortly after taking office in 2021, President Joe Biden issued an executive order developing an interagency task force to reunite the families that were separated. It claimed the children were separated from their parents as far back as 2017. The US Department of Homeland Security announced in May 2021 that the reunifications had begun.
However, reports alleged the Trump administration did not keep records of who the children belonged to when they were removed. That issue complicated the reunification process. Almost two years after Biden issued the order, there are still 998 kids waiting to rejoin their families.
President Joe Biden issued an executive order after taking office in January 2021 to establish a task force to reunite children separated from their families under Trump. Two years later, nearly 1,000 migrant children have yet to be reunited https://t.co/wesKKnTtxD pic.twitter.com/DgKCJRZ3Tk

— Reuters (@Reuters) February 3, 2023
Reuters reported the Department of Homeland Security claimed 148 of those 998 children are currently in the process of being placed back with their families. The federal agency said it has spent months combing through the "patchwork" of information Trump officials left behind regarding the separations. They found that 3,924 kids were taken at the border and most were reunited before Biden took office. Unfortunately, the government isn't through with the reunifications yet.
Homeland Security Secretary Alejandro Mayorkas told the press that there is still a lot of work to determine what other issues were caused by the zero-tolerance policy. He said the administration is extending mental health resources to some of the families, to help them reacclimate after years of being separated.
The news comes as the Biden Administration is still battling high numbers of border crossings. Millions of migrants have entered the US illegally since he took office and thousands more are entering each month, in a crisis that has yet to be solved.
Copyright 2023, ReliableNews.org