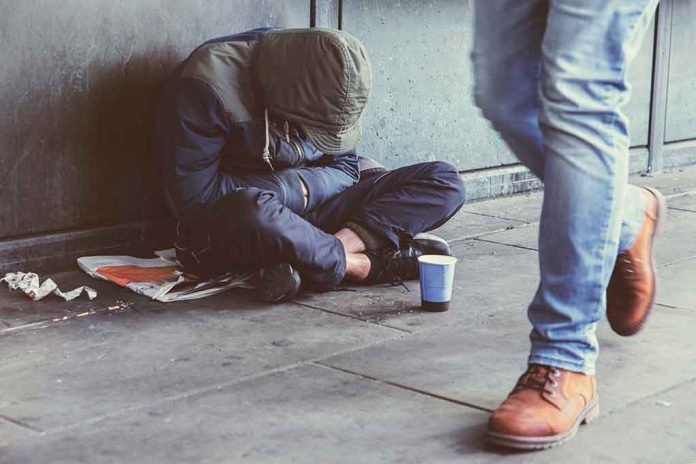 (ReliableNews.org) – It's no secret that Philadelphia, Pennsylvania, has an issue with drugs. Numerous videos across popular social media platforms show addicts walking down the city's sidewalks in a zombie-like state. A candidate who's running to be the next mayor has an idea about how he wants to deal with the problem.
David Oh wants to be the next mayor of Philly. The Republican recently discussed what he believes is one of the biggest issues it faces: high crime and open-air drug use in the Kensington neighborhood. Fox News reported the mayoral candidate said that if the city were able to get rid of the neighborhood, he thinks people would be better off.
Oh wants to deploy drones over the area to detect drug use and sales. Police officers would then go to the area and aggressively arrest people. He said the area needs to be completely shut down and that will require tough tactics.
The conservative said that the police would warn the drug users and dealers before taking action, giving them an opportunity to get help. "We will record them. We will videotape them," he said. After collecting proof, he said they would approach the people to let them know they aren't going to continue to engage in illegal behavior out in the open. If the person fails to make changes, Oh explained that the law enforcement action would begin and he would ensure every single criminal, public safety, and quality of life law was enforced.
In April, Oh proposed similarly tough measures. Axios reported he was floating the idea of shutting down Kensington Avenue. Almost 1,300 people died from drug overdoses in Philadelphia in 2021. A new drug, known as xylazine, has made the problem worse, according to Oh. The drug causes sores on the body that can lead to amputations.
In addition to the drones, Oh has said he would place at least 20 police officers in the area for the first three months of his term, in order to crack down on the problem.
Copyright 2023, ReliableNews.org