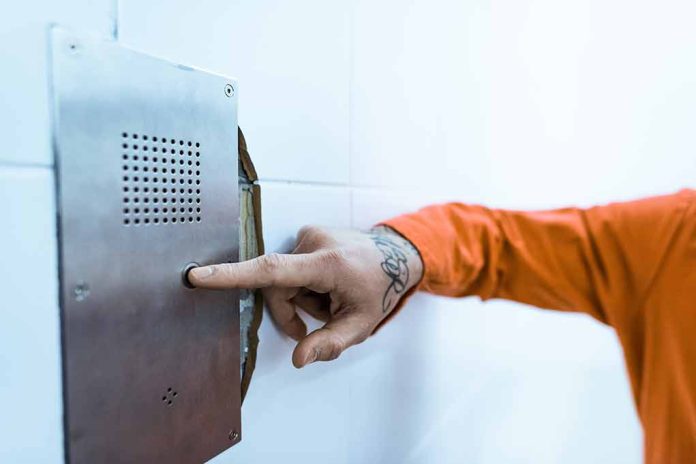 (ReliableNews.org) – In February 2017, teenage girls Abby Williams (13) and Libby German (14) were hiking in Delphi, Indiana, when they were killed. The investigation went on for years until finally, authorities arrested Richard Allen in connection with the crime in 2022. While he placed himself at the scene during several interviews, he said he had nothing to do with the murders. Now, new court documents indicate that Allen allegedly confessed to killing the teens.
On Wednesday, June 28, the court released a document that reveals Allen allegedly told his wife during an April 3 phone call that he murdered the two young girls. After that revelation, his wife hung up on him. In subsequent days, the suspect's attorneys filed emergency paperwork stating that Allen's mental health began deteriorating and requesting he is moved out of the correctional facility. Then, in a June 15 court appearance, they said that any confessions coming from Allen would be unreliable because of his mental and physical health issues.
Accused Delphi Killer Admitted To Murders In Jailhouse Phone Call With Family, Prosecutors Say https://t.co/ffWQewHxCp

— Brad Porcellato (@BradPorcellato) June 29, 2023
The prosecution is still attempting to get Allen's mental health records, and in doing so, filed a court document on June 13 alleging that not only did the suspect admit to killing the girls, he did so "no less than 5 times" while conversing with his mom and wife "on the public jail phones."
In November 2022, the judge unsealed the probable cause affidavit that led to suspect Richard Allen's arrest. It revealed a bit about what happened that day, including a video recovered from one of the victim's phones, where she says "gun." An unspent casing was found near one of the bodies, one that reportedly was fired by a gun under Allen's ownership.
While not much has been revealed about how the murders occurred, authorities believe the girls were held at gunpoint and that a knife may have been involved.
The trial is set to begin in January 2024.
Copyright 2023, ReliableNews.org