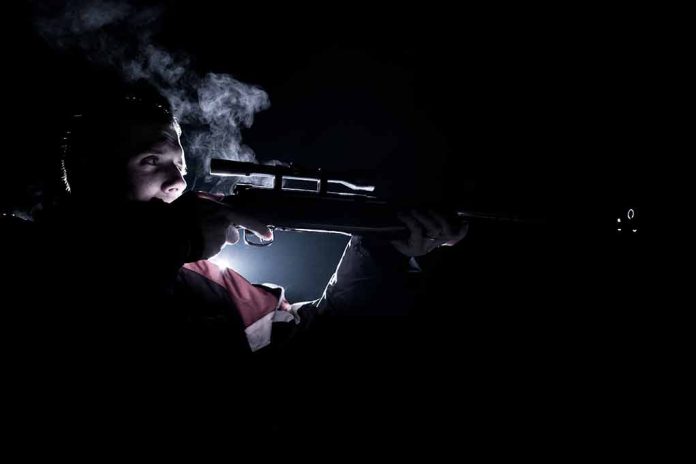 (ReliableNews.org) – Mass shootings, including those that happen in workplaces, have become all too common in America. So, when employees recently heard there was a shooter in their building at a Tesla factory in Texas, they took off running. But police later said it was "nothing."
On July 28, at around 5 a.m., the Travis County Sheriff's Office responded to an emergency call at the Tesla Gigafactory manufacturing plant in Austin. Law enforcement believed there was an active shooter at the factory. KVUE Journalist Pamela Comme posted a video from the scene of the incident on X, the social media platform formerly known as Twitter, that showed people running. She explained that officers arrived on the scene and said, "Everyone needs to leave right now!"
NEW: police just arrived and said "Everyone needs to leave right now!" Workers started running. pic.twitter.com/3uvUNzNzyu

— Pamela Comme (@commepamela) July 28, 2023
Officers entered the facility and began checking it for shooters. They did not find one and didn't see anyone with injuries.
According to Reuters, employees stated that they'd received an email that said there was an active shooter neat one of the areas at the factory and instructed everyone to "take cover and stand by for further details."
In a follow-up post, Comme shared a photograph of an employee's phone that showed the email. The photo showed the message came from the Tesla Alert System.
NEW:

Tesla workers received this email at around 5 A.M.

We are still waiting for confirmation from police. pic.twitter.com/bKqWsOaZGQ

— Pamela Comme (@commepamela) July 28, 2023
Kristen Dark, an official with the Travis County Sheriff's Office, spoke with Newsweek and said the department responded to a call to first responders about an attacker at the factory and cleared the facility. "Deputies found nothing out of the ordinary" when they entered. As a result, the deputies "closed the incident" and left the factory.
Authorities are investigating the incident. They don't believe the call to 911 was malicious at all. However, there are still no answers about who sent the message to workers about the active shooter. Tesla has not responded to questions from media outlets.
Copyright 2023, ReliableNews.org