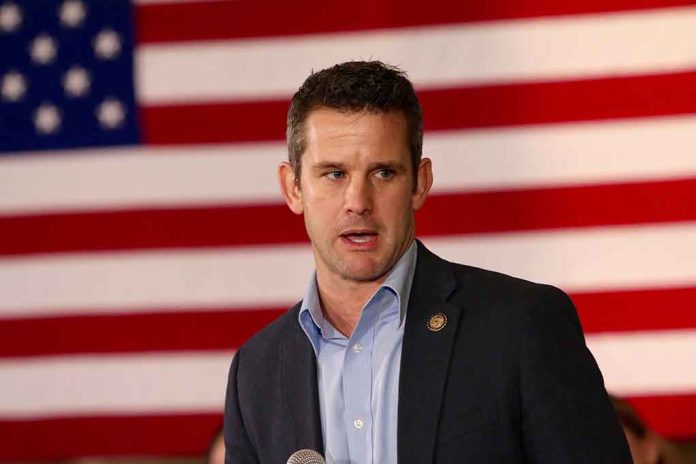 Kinzinger Promises New TRUCKLOAD Of Evidence Against Trump 
(ReliableNews.org) – The January 6 committee wrapped up its eighth hearing in mid-July. It won't be back in session until September, after Congress's August recess. Rep. Adam Kinzinger (R-IL) recently claimed when lawmakers return, they will continue to target former President Donald Trump.
On July 26, Kinzinger appeared on CNN's "New Day" to discuss the House Select Committee's investigation into the January 6 riots. Host Brianna Keilar asked him if there is any evidence, other than the tweet they claim riled up the crowd, that Trump had any connection to the extremist groups that were there on the day of the incident.
The congressman claimed the committee was going to have more hearings and put out more information. He then circled back to the eighth hearing, saying it proved the former president "tried every effort to overturn the election" and when the attack was happening, he "did far more than just fail to act." Kinzinger went on to claim the 45th POTUS knew former Vice President Mike Pence was in danger but still chose to target him in a tweet while the riot was taking place.
Kinzinger is one of the two Conservatives on the January 6 committee. Republicans have labeled him a RINO and do not support his actions. The congressman is not running for reelection in his district.
What do you think about the allegations Kinzinger made?
Copyright 2022, ReliableNews.org