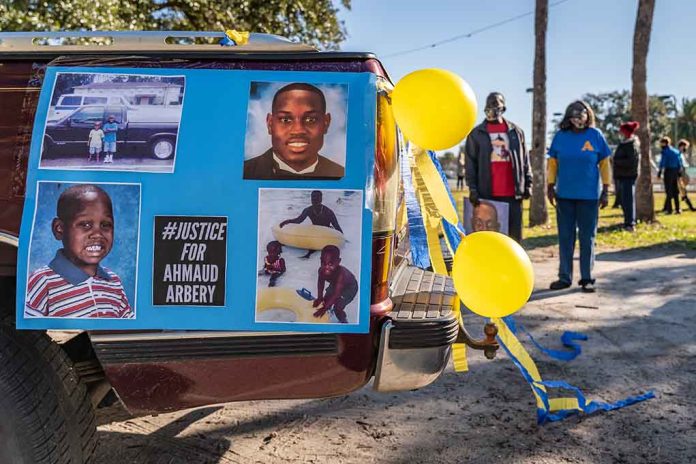 Killers Get Convicted TWICE – They're Rotting In Jail!
(ReliableNews.org) – On February 23, 2020, 25-year-old Ahmaud Arbery was killed while he was out jogging in a Georgia neighborhood near his home. Three suspects were tried and eventually convicted of his murder in state court in 2021, where a judge sentenced them to life in prison. In February, they were convicted again — this time of federal hate crimes. They just received their punishments on those charges.
On Monday, August 8, US District Court Judge Lisa Godbey Wood sentenced Travis McMichael and Greg McMichael to life in prison. The third suspect, William Bryan, known as "Roddie," received 35 years. In the days leading up to the hearing, defense lawyers tried to argue for putting the convicted men in a federal facility as they feared they would be killed in state prison. The judge denied these requests.
Ahmaud Arbery's Murderers Receive Additional Heavy Prison Time for Federal Hate Crimes, Fail to Get Moved Out of State Prisonhttps://t.co/5GQ1siS8cz

— Law & Crime (@lawcrimenews) August 8, 2022
Judge Woods held nothing back when she handed down the ruling, saying the sentences were deserved as "Mr. Arbery never got the chance to be 26."
Both of Arbery's parents attended the trials, giving a statement. Mr. Arbery called the convicted men "three devils" while Wanda Cooper-Jones, Ahmaud's mother, said she felt "every shot fired that day."
Both Greg McMichael and Roddie Bryan apologized to the family for the young man's death.
Copyright 2022, ReliableNews.org