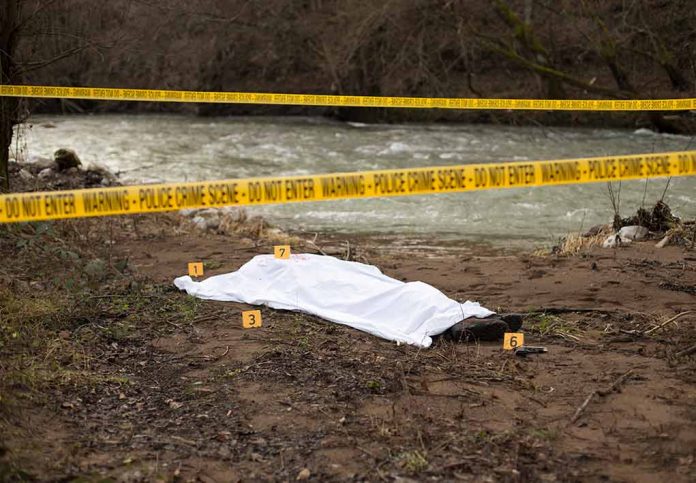 (ReliableNews.org) – Migrants who set out to cross the Southwestern US border are literally putting their lives on the line. Sadly, many of them die during the journey, especially during periods of extreme temperatures. Recently, US Border Patrol found more than a dozen dead bodies along the border.
On July 5, US Border Patrol Chief Jason Owens announced on Twitter that agents found 13 dead immigrants in the previous week. They rescued 226 others suffering from heat-related illnesses in the same period.
USBP continues to see dehydration as the leading cause of the rescues & the deaths we encounter. Extreme temperatures are a serious concern, especially during summer months. Last week alone, our men & women made 226 heat-related rescues & unfortunately recovered 13 dead migrants. pic.twitter.com/hcMUemXvur

— Chief Jason Owens (@USBPChief) July 6, 2023
The recent fatalities on the border are in addition to 103 others that occurred through late June. Additionally, 5,091 people have needed rescuing as well.
The rescues and deaths come as the country, especially the South, experiences a record heat wave. Independence Day was particularly hot. According to reports, it was the hottest day on Earth since 1979 and might have even been one of the hottest days on the planet in 125,000 years.
Customs and Border Protection has warned migrants about the rising temperatures. The agency issued a warning on Twitter, saying the heat is making "the dangerous trek to cross into the [country] unlawfully even more treacherous." The advisory warned those who are trying to make it into America not to endanger their lives by doing it illegally.
Rising temperatures along the southwest border during the summer make the dangerous trek to cross into the U.S. unlawfully even more treacherous. Do not endanger your lives by embarking on the hazardous journey to the United States.

Learn more: https://t.co/WM82es2uqg pic.twitter.com/xYHZYALphn

— CBP (@CBP) July 6, 2023
Texas has been one of the hottest places on Earth in recent weeks. Many parts of the state saw blistering triple-digit heat. These temperatures are more common in places like the Middle East than in the United States. At one point, Rio Grande Village, which sits along the US-Mexico border, was hotter than Death Valley, with temperatures reaching 115 and 109 degrees, respectively.
The number of deceased migrants could be even higher than what Border Patrol is reporting because when a police department responds to a call about a dead body, it is not included in the death toll. For example, deputies in Zavala County Sheriff's Office, near La Pryor, Texas, responded to a call on a private ranch about a dead migrant, which the CBP didn't include in its count.
Copyright 2023, ReliableNews.org