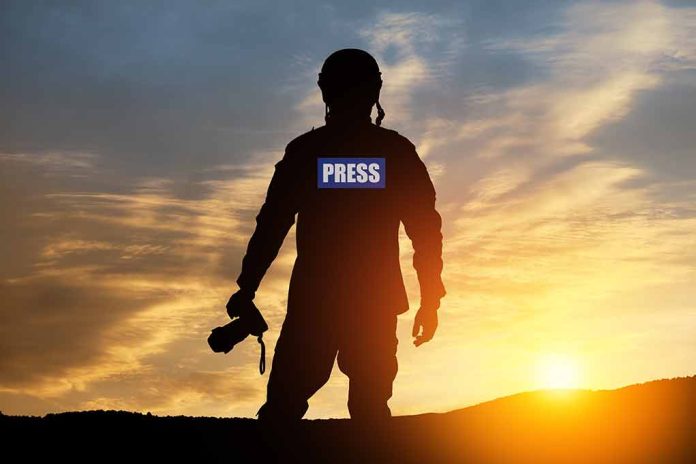 (ReliableNews.org) – Concern has increased over the possibility of China going to war with Taiwan. The communist government has made it very clear that it believes the island belongs to them and intends to "unite" with it. The US Air Force secretary thinks the Chinese government is preparing for war — but not with Taiwan.
On September 11, Air Force Secretary Frank Kendall spoke at the Air and Space Forces Association Warfighter Symposium. The event took place at National Harbor, Maryland, on the 22nd anniversary of the September 11 terrorist attacks. The secretary said he thinks China is preparing for a war with the US.
Kendall warned that the US military needs to be prepared for a "kind of war we have no modern experience with." While he thinks China might want to battle with America, he said he doesn't think a battle is "inevitable." He explained that he believes the adversarial nation is building up its military at a quick pace, even recently creating two military branches.
The secretary claimed China has spent the last two decades "reoptimizing its forces for great power competition and to prevail against" America. He said the nation has specifically targeted goals to help it fight the US.
Kendall said that he thinks the Space Force and Air Force are "incredibly capable" but thinks the country needs to "reoptimize" them so that they have "greater power projection and for great power competition." He told the crowd at the event that the war he thinks will be fought is something that America has not "been focused on for many years."
The secretary's remarks came just days before China deployed more than 40 planes to the Taiwan Strait. The Chinese military has also been gathering at its bases that face the self-governing island. Taiwan responded to the news by saying it was going to shore up its own defenses.
Copyright 2023, ReliableNews.org