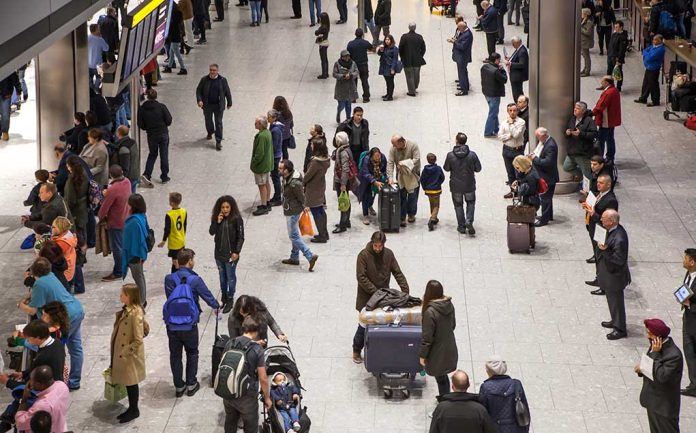 At Least 4 Unwell After Potential Carbon Dioxide Leak at Airport
(ReliableNews.org) – Los Angeles International Airport (LAX) is one of the busiest in the country. In 2021, more than 23 million visitors and travelers passed through its terminals. Recently, an accident occurred at the airport that made several people very sick.
On Halloween morning, the Los Angeles Fire Department (LAFD) dispatched a hazardous materials team to the baggage area of Terminal 8 at LAX after receiving a call about people in distress. Upon arrival, three people were suffering from "mild distress," and a fourth person, a man in his 50s, didn't have a pulse. The patients were all in or near a utility room where there was believed to be a carbon dioxide leak when they fell ill.
Paramedics performed CPR on the man who didn't have a pulse. They transported him to the hospital, where he was in critical condition.
Due to a hazardous materials investigation by @LAFD terminal 8 is being cleared of passengers. Please follow instructions from first responders and follow us for updates.

— LAX Airport (@flyLAXairport) October 31, 2022
ABC 7 reported LAFD Captain Erik Scott said the leak didn't impact any of the airport's travelers. He explained passengers weren't in the area by the room, so "there was no passage way where they could come in contact with carbon dioxide."
The leak came from the airport's fire suppression system in an electrical room, which discharges carbon dioxide in place of water to protect the equipment.
Copyright 2022, ReliableNews.org