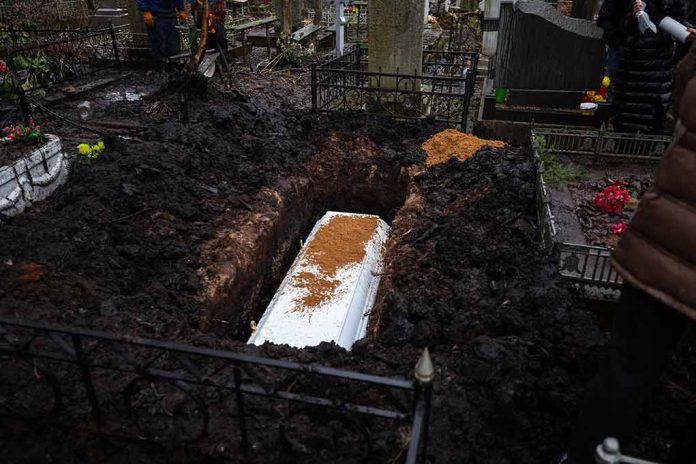 (ReliableNews.org) – Alaska's terrain is rugged and hard to navigate. To make it easier, many residents own private planes and fly from place to place. Unfortunately, the husband of a congresswoman died while doing that.
On September 11, Rep. Mary Peltola (D-AK) hitched a ride on Air Force One with President Joe Biden from her state where the POTUS was visiting troops and traveled back to the capital with him. The next day, her husband Eugene "Buzzy" Peltola Jr. took a hunter to a remote part of Alaska and dropped him off. As he took off to leave the area, his single-engine Piper PA-18 plane crashed. Two hunters in the area tried to save him by providing medical care but the 57-year-old died before the rescue team arrived.
Rep. Peltola's office announced her husband's death the next day. She flew back to Alaska to be with her family. President Biden issued a statement expressing his condolences for the congresswoman. Unfortunately, it's a pain he knows well. After winning his Senate seat decades ago, Biden's family was in a car crash that killed his wife and toddler daughter. His eldest son later died of brain cancer while he was vice president. Biden said the congresswoman's loss was "cruel and unfair." He called Mr. Peltola a "devoted husband and father to a family now in pain."
Buzzy Peltola worked for the federal government at the US Fish and Wildlife Services for over 30 years. He was a member of the Orutsararmiut Native Council and also once served as the Bureau of Indian Affairs Alaska Region's director. He retired from that job last year. He and the congresswoman have a total of seven children, three of whom he brought into the marriage.
Alaskan Governor Mike Dunleavy (R) issued a statement on X expressing his grief for the congresswoman.
Rose and I are shocked and deeply saddened by the passing of Gene Peltola. We will be praying for Mary, their children, and all of the Peltola family. Gene's dedication to Alaska ran deep, and he will be dearly missed.

— Governor Mike Dunleavy (@GovDunleavy) September 13, 2023
Dunleavy said he and his wife, Rosa, were praying for the Peltola family.
Copyright 2023, ReliableNews.org