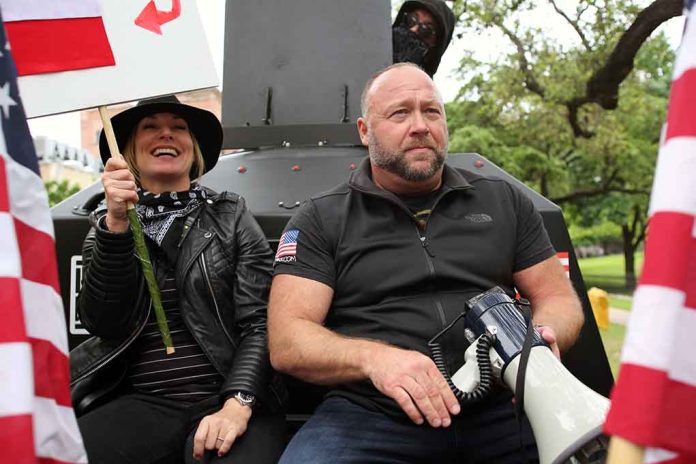 Alex Jones Nearly $1B Judgment Will Haunt Him for Life
(ReliableNews.org) – In 2012, a gunman opened fire at Sandy Hook Elementary School, killing 20 young students and 6 adults. He shot his mother earlier that morning and took his own life after leaving the school. After this tragedy, Infowars founder Alex Jones consistently pushed the theory that a government group staged the incident to boost support for gun-control measures. However, the families of the victims from that day took Jones to court for his allegations and won nearly $1 billion in damages.
On Wednesday, October 12, a Connecticut jury ordered Jones to pay relatives of Sandy Hook victims $965 million in compensatory damages for the false theory he repeatedly told on the internet. The Infowars founder wasn't in the room as the judge read the verdict. Instead, the radio host live-streamed himself scoffing at the outcome, claiming that the families would never see the money.
RT @InsiderNews: Lawyers said the massive Sandy Hook judgment may be with Alex Jones indefinitely, with one saying he could be 'broke' for the rest of his life. https://t.co/k2qvvZqSCG

— Nadeem Ansari FCIM F IDM (@nadeemansary) October 13, 2022
Matthew Barhoma, a lawyer and founder of Power Trial Lawyers and Barhoma Law, told Insider he cannot imagine Jones "anything but basically broke now for the rest of his life." The disgraced theorist will likely appeal his case and try to declare bankruptcy or push for a settlement to minimize his payment. However, most experts doubt any of those avenues will work.
Instead, it seems Jones will be paying for his hurtful words for the rest of his life. What do you think about this strange situation and enormous payout? Is it too much, or is it appropriate?
Copyright 2022, ReliableNews.org