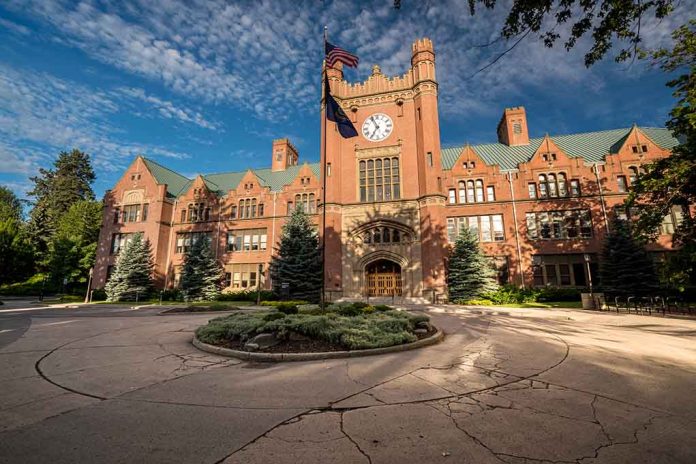 (ReliableNews.org) – On March 20, the Idaho legislature passed House Bill 186, which would give the state the option to use a firing squad for capital punishment if the drug cocktail typically used was unavailable. The measure passed with a vote of 24 to 11, representing a veto-proof majority, meaning even if Idaho Governor Brad Little (R) vetoed the measure, it has the support to still pass into law. The new development could spell bad news for Bryan Kohberger, who will soon go on trial for the murder of four University of Idaho students in November 2022.
On March 9, Newsweek reported that prosecutors in the Kohberger case haven't decided if they will seek the death penalty, but experts reportedly told the outlet it's likely. Former federal prosecutor said the state appointed a "death penalty qualified co-counsel," indicating its intent to seek capital punishment against the suspect. If convicted and, assuming the firing squad measure passes, Kohberger could face a brutal end to his life.
Bryan Kohberger could face firing squad over lethal injection shortage-Rep https://t.co/vY2rSK8J7F

— Newsweek (@Newsweek) March 22, 2023
On November 12, 2022, police believe Kohberger entered an off-campus home in Idaho where Ethan Chapin, Madison Mogen, Kaylee Goncalves, and Xana Kernodle lay sleeping and stabbed them all to death. Authorities arrested the suspect for the murders on December 30 of that year and charged Kohberger with four counts of first-degree murder and a single count of felony burglary. The defendant was a criminology Ph.D. student at nearby Washington State University.
According to Newsweek, Kohberger's preliminary hearing is scheduled for June, when he will enter his plea. Jason LaBar, the suspect's previous attorney who represented him during his extradition hearing from Pennsylvania to Idaho, said the 28-year-old was looking forward to his full exoneration.
Idaho State Representative Bruce Skaug (R) said Kohberger wasn't the reason the legislation passed the firing squad bill with such an overwhelming majority, although he admitted the suspect did come up as a potential recipient of the punishment.
Copyright 2023, ReliableNews.org