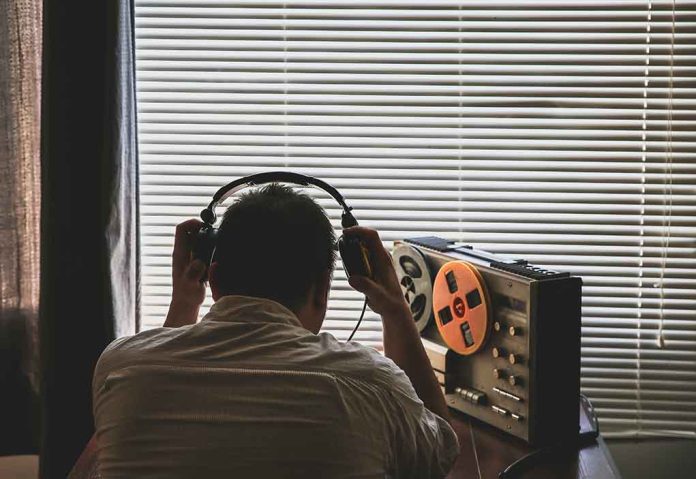 (ReliableNews.org) – Republicans recently viewed the FBI-generated 1023 form detailing allegations against President Joe Biden while serving as vice president. Conservatives were only allowed to look over the document in a secure room in Congress because it reportedly contained sensitive information. A GOP senator is now alleging there is audio evidence to support the allegations.
On June 12, Senator Chuck Grassley (R-IA) spoke on the chamber floor and accused the FBI of redacting portions of the 1023 form before showing it to the House Oversight Committee. He said that people told him about the redactions and accused FBI Director Christopher Wray of adding them to a document that was already unclassified.
Grassley accused the FBI of disrespecting Congress by making them view it in a classified facility. He then accused the agency of redacting a reference in the 1023 form claiming that the unknown foreign national who allegedly bribed the president has 17 recordings of his conversations with President Biden and his son, Hunter Biden.
The senator claimed 15 of the calls were between the unnamed foreigner and Hunter Biden, and the other two were of him and the president, who was VP at the time of the alleged incident. Grassley said the foreign national allegedly kept the recordings as an insurance policy just in case he got into trouble.
The senator tied the allegations about the audio to the recordings Special Counsel Jack Smith reportedly has against former President Donald Trump, where he allegedly admitted he was illegally in possession of classified documents. Grassley demanded to know what US Attorney David Weiss was going to do with the alleged Biden recordings.
The Iowa lawmaker told the Senate that he has seen the unredacted version of the 1023 form and will fight for transparency from the Department of Justice. The FBI has not confirmed the existence of any audio recordings.
Copyright 2023, ReliableNews.org