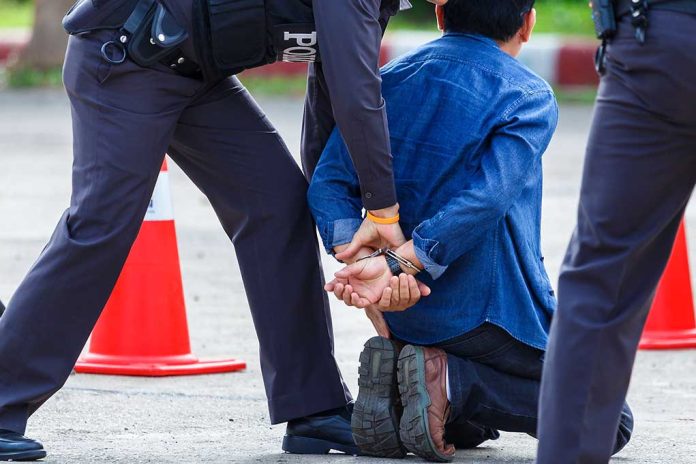 (ReliableNews.org) – Davis, California, is the definition of a quiet college town. It has about 70,000 residents and a very low crime rate. Between 2012 and 2022, there were only 10 homicides. That all changed at the end of April when a serial killer destroyed the city's tranquility. Police have now arrested the person they believe is responsible, and it turns out he entered the country illegally years before the crimes.
On Thursday, May 4, Davis Police Chief Darren Pytel announced the police had arrested the suspected serial killer. A 21-year-old man, Carlos Reales Dominguez, was taken into custody on May 3. He's a former University of California-Davis student and lived in the town. US Immigration and Customs Enforcement (ICE) has issued a detainer for him. That means that if he's released by the police for any reason, ICE will take him into custody.
Dominguez entered the United States in April 2009 as an unaccompanied minor from El Salvador, about three months into former President Barack Obama's first term. He was transferred to the custody of his family and his case with immigration authorities was closed in 2012.
According to reports, Dominguez was once an honor roll student at his Oakland high school. He went to UC Davis and majored in biological sciences. He reportedly failed out of the program just two days before the first stabbing.
Dominguez is accused of killing 50-year-old David Henry Breaux at a local park. On April 27, law enforcement was alerted to a body in Central Park, less than a quarter-mile from the university. On April 29, 20-year-old Karim Abou Najm, a student at UC Davis, was murdered while on his way home.
On May 1, 64-year-old Kimberlee Guillory became the sole survivor of the killer. She was stabbed at a homeless encampment in the city and told KCRA News that the knife punctured her kidney, sliced her liver, and left her with other internal injuries. Two days later, police arrested the suspect.
Copyright 2023, ReliableNews.org