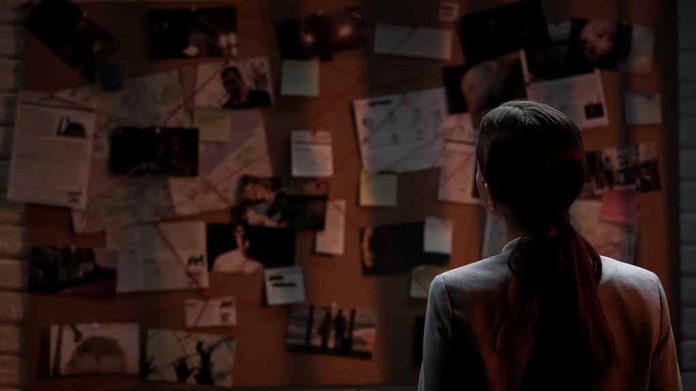 (ReliableNews.org) – Rex Heuermann is the suspect in New York's Gilgo Beach murders. Prosecutors have charged him with three of the murders and expect to charge him with a fourth. His wife is now divorcing him as he awaits his fate.
On July 19, Asa Ellerup filed for divorce in the Suffolk County Supreme Court. The proceedings are expected to be uncontested. According to reports, the couple married in April 1996. Police Commissioner Rodney Harrison has said he doesn't think Ellerup knew about her husband's alleged crimes, and she was shocked when authorities informed her.
Heuermann is charged with the murders of Amber Costello, Megan Waterman, and Melissa Barthelemy. He's also the prime suspect in the death of Maureen Brainard-Barnes. Ellerup's hair was reportedly found on three of the victims. The tape used to bind Waterman's body had one of the hairs, as did her body. Another hair was on the belt used to bind Brainard-Barnes' legs together. And a single hair was also on the tape that was on Costello's body. The theory is that the hair was on the suspect's clothing and transferred to the victims. Police ran DNA tests and matched the hairs to the unsuspecting wife.
Ellerup and the couple's two adult children have been staying in a hotel since Heuermann's arrest, according to Harrison. He said they have cooperated with authorities.
The New York Post reported police found a soundproof room in the suspected murderer's home, located in the basement. A former co-worker claimed the architect installed a concrete vault in his home with walls that were two or three feet thick. Authorities are looking into the possibility that he might have murdered one or more of the women in his home.
Law enforcement has been searching the suspected killer's residence to try to find more evidence connecting him to the case. They even brought in cadaver dogs to search the backyard. So far, police aren't talking about what they've found at the home.
Copyright 2023, ReliableNews.org