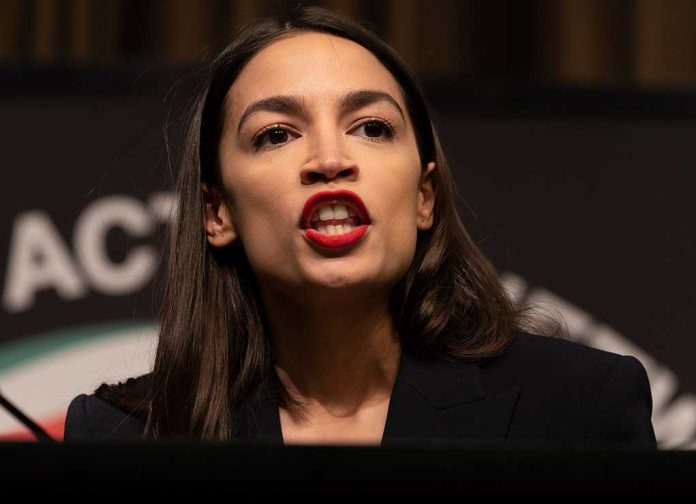 AOC for PRESIDENT? Even SHE Doesn't Think So!
(ReliableNews.org) – Rep. Alexandria Ocasio-Cortez (D-NY) is arguably one of the most controversial politicians in modern times. She burst onto the scene in 2018 after beating the man many believed would one day replace Speaker of the House Nancy Pelosi (D-CA). Since then, she has made a name for herself by sparring with members of both parties. In a recent interview for GQ, she didn't hold back.
The fight to restore abortion rights needs more than a few good men.

Thank you to @WesleyLowery & @GQMagazine for going there to discuss good men, how to step up and grow, and healthy masculinity.

Trans icons Cruz Valdez & Dara Allen behind the images 🏳️‍⚧️https://t.co/ylxskwQ4yO

— Alexandria Ocasio-Cortez (@AOC) September 7, 2022
AOC, as she is called, told journalist Wesley Lowery she thinks it's going to be hard for someone like her to ever lead the country as president. The congresswoman explained that little girls often say they want to grow up to be POTUS, but that causes a conflict for her. She said on the one hand, she doesn't want to tell them it won't happen. On the other hand, she thinks "so many people in this country hate women. And they hate women of color."
Rep. Ocasio-Cortez told Lowery that people ask her things all the time, and she explained she doesn't even know if she's "going to be alive in September." She made a point to say she isn't just criticizing people on the Right. The congresswoman believes, "Misogyny transcends political ideology: left, right, center."
Do you agree with AOC?
Copyright 2022, ReliableNews.org