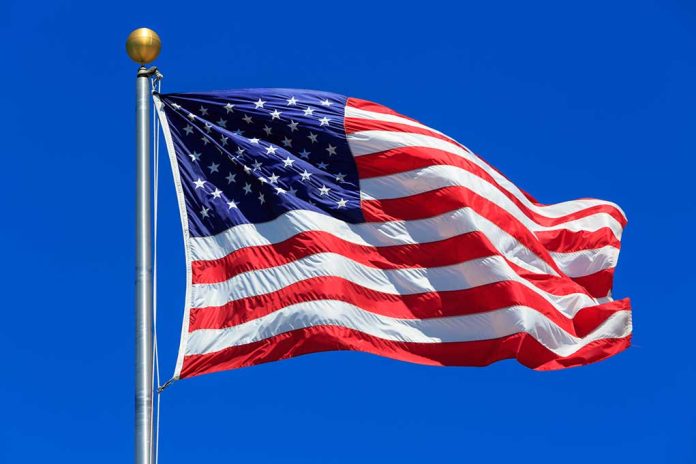 (ReliableNews.org) – The deeply ingrained patriotism has always been a point of pride for Americans. Historically, citizens from no other country have shown their love for their nation quite the same way we do. A new poll indicates that might be shifting — and not for the better.
A March poll from The Wall Street Journal conducted by NORC at the University of Chicago showed Americans don't believe traditional values are quite as important as they once were. The nonpartisan pollster asked 1,019 people (mostly online) how they felt about a number of topics.
The results found just 39% of people said religion was very important to them, down from 62% in 1998. Additionally, 38% said they believe patriotism is very important, down from 70% in '98. Only 30% of young adults think it's very important to have children. And 58% of respondents said tolerance was important to them, down from 80% just four years ago.
Fascinating long-term trends on what Americans value, per the latest WSJ-NORC poll: pic.twitter.com/BPqUElmohj

— Ben Pershing (@benpershing) March 27, 2023
Respondents were also asked how they would rate the US economy. A startling 80% said it was poor or not so good, while 20% had a positive view. Another shocking result was about the next generation. The poll asked the participants if they were confident their children's generation would be better than theirs. A whopping 78% said they "do not feel confident" it is going to improve.
Republicans have long been the party of traditional family values. The latest poll could be concerning as it relates to the long-term stability of the party. If people are beginning to care less about the foundational tenets of the country that the GOP holds in high regard, they might have to find a new way to reach those voters. It also, perhaps, highlights why it's so important to teach children to be proud of their country and lends credibility to the Right's claims that something has to change in the classroom.
Copyright 2023, ReliableNews.org