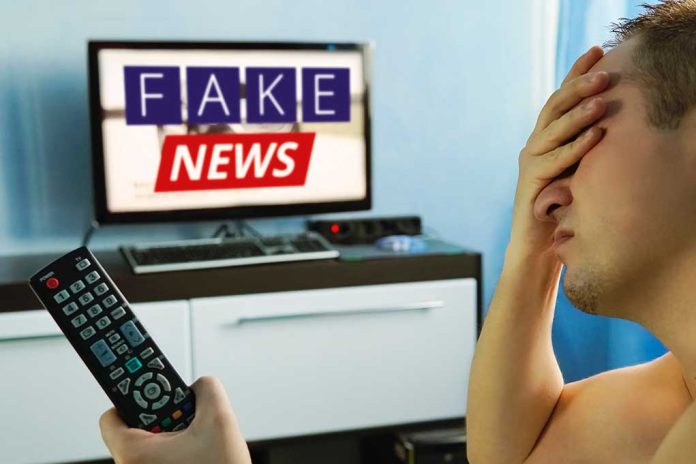 Devastating Poll Results Roll In — They're Record-Breaking
(ReliableNews.org) – It used to be approximately half of people believed most stories they heard on their favorite news channels or read in the papers, but not so much anymore. A recent Gallup poll showed a mere 16% have confidence in newspapers, and only 11% have faith in what they hear on television. Both of those numbers have dropped by 5% since 2021.
Media Details
According to the survey, 51% had certainty in the newspapers in 1979, but now the tables have almost completely reversed, with 46% saying they have zero belief in what they read in the papers. Television watchers had faith a bit more recently in 1993, with 46% accepting news stories, but now a stunning 53% report they barely give credence to anything on the news.
The numbers also differ between party lines, with 8% or less of Republicans trusting the news in the paper and on TV. Democrats fared a little bit more hopeful, with 20% or more accepting the media as truth.
Although confidence in the media has been declining for quite some time, the numbers show news reporters have a long way to go to gain back the public's reverence. How this could happen is a different story, considering the pollster didn't garner a reason for the drop.
However, it's not just media Americans have looked at with a critical eye. Gallup said there is one institution citizens across the board consider less trustworthy — Congress.
Other Institutions
According to Statista, 82% of people who live in the US disapprove of the way the Senate and House of Representatives are doing their jobs. The number is up from 71% just one year ago. The statistics show those who approve of the institution's work have been on a downward trend for most of the last 12 months, landing at only 16% approving of congressional actions.
Regarding the US Supreme Court, only 25% of United States citizens had confidence in the governmental body as of June 23, just one day before it handed abortion rights decisions to the states. However, the low numbers could have been affected by the draft leak regarding Roe v. Wade. Along party lines at the time, 39% of Republicans, 25% of Independents, and 13% of Democrats believed in SCOTUS.
Since the official repeal of Roe was announced on June 24, Yahoo News reports that Americans who express a total lack of confidence in the court have climbed by 14 percentage points (to 39%) among all Americans. According to a Yahoo/YouGov poll, only 37% of the US approves of the job SCOTUS is doing.
How much trust do you have in the media and American institutions in general? Has that number declined over time or risen?
Copyright 2022, ReliableNews.org