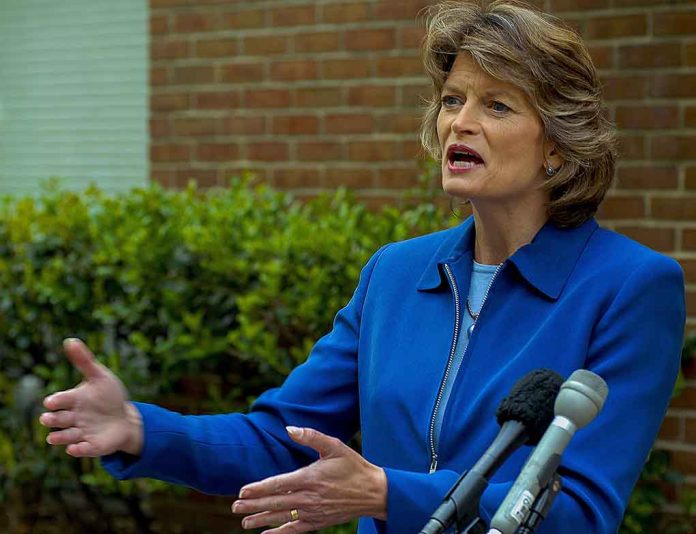 Lisa Murkowski's Senate Seat May Be at Risk
(ReliableNews.org) – An anti-Trump GOP senator is facing a tough battle to hang onto her seat. The Alaska lawmaker is the only Republican senator running for re-election this year who voted to impeach former President Donald Trump last year. Now she's up against a Trump-endorsed candidate and a lot of angry voters.
I don't care what party you are in, if you don't understand that wasteful government spending leads to inflation, you are no longer a part of the solution, you are the problem.

— Mark Meuser for U.S. Senate (@MarkMeuser) September 22, 2022
Senator Lisa Murkowski (R-AK) was appointed — not elected — to the Senate in 2002 when her father gave up the seat to become the state's governor. Since then, she's been re-elected four times and has built a reputation as a moderate Republican. She's been scored as the second most liberal Republican by GovTrack, who rated her as being to the left of Senator Joe Manchin (D-WV).
During the Trump presidency, she regularly opposed or abstained on Trump's initiatives, including two of his Supreme Court nominations. Then, on February 13, 2021, she was one of seven GOP senators who voted with the Democrats to impeach the president.
Out of those seven, four aren't up for re-election this cycle, and two are retiring. That leaves Murkowski as the only anti-Trump Republican senator running in November — and the focus of the party grassroots' rage.
Trump-backed challenger Kelly Tshibaka is now running neck and neck with the incumbent, despite Murkowski having the support of Senate Minority Leader Mitch McConnell (R-KY) and his powerful super PAC. Tshibaka, in turn, is backed by a coalition of Republican loyalists and Democrats, giving her a real chance to unseat Murkowski. If she succeeds, it will send a strong message about the GOP's continuing support for Donald Trump.
Copyright 2022, ReliableNews.org