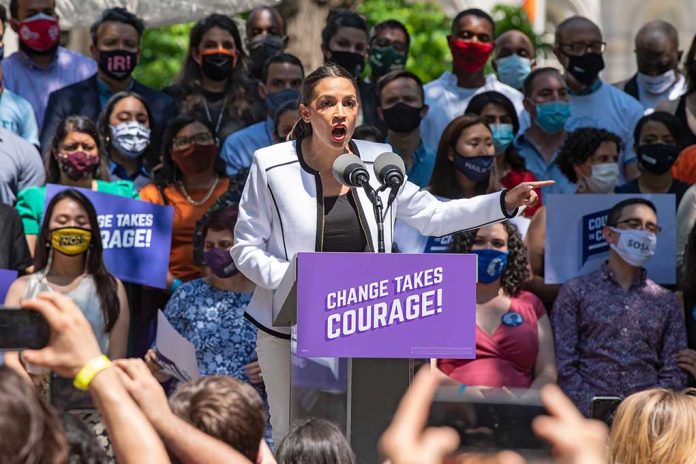 Mark Ruffalo Gets Involved in Feud Between AOC and Elon Musk
(ReliableNews.org) – Elon Musk and Rep. Alexandria Ocasio-Cortez (D-NY) are currently locked in a feud on Twitter. The congresswoman accused the billionaire of restricting her Twitter account after the two had a disagreement. Now, Mark Ruffalo is involved in the battle.
When Musk took over Twitter, he promised he was going to get rid of the political bias on the site. AOC criticized him, saying he was trying to grift people with the idea of free speech but just wants to charge $8.
Lmao at a billionaire earnestly trying to sell people on the idea that "free speech" is actually a $8/mo subscription plan

— Alexandria Ocasio-Cortez (@AOC) November 2, 2022
This kicked off a back-and-forth between the two, which included the billionaire posting photos of AOC's overpriced campaign sweatshirts. And then the congresswoman accused Musk of union busting.
Actor Mark Ruffalo got involved and told the Tesla founder he should get off of the social media platform. He claimed Musk was "destroying [his] credibility" and said it wasn't "a good look" for the Tesla CEO.
Elon. Please—for the love of decency—get off Twitter, hand the keys over to someone who does this as an actual job, and get on with running Tesla and SpaceX. You are destroying your credibility. It's just not a good look. https://t.co/34aMtU5h62

— Mark Ruffalo (@MarkRuffalo) November 4, 2022
Ruffalo's tweet prompted a response from Musk, who said, "Hot take: not everything AOC says is [100%] accurate." The actor then responded again, telling the billionaire he might be correct, but that's why "robust filters for dis/misinformation" are popular "for people [and] advertisers alike."
Do you think Ruffalo is right about Musk being on Twitter?
Copyright 2022, ReliableNews.org