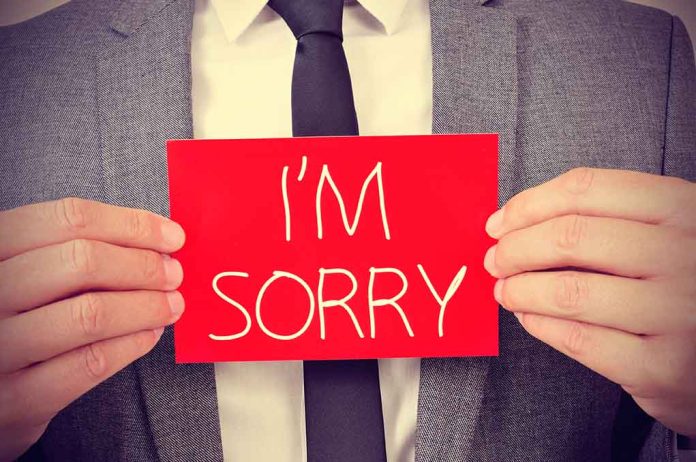 (ReliableNews.org) – The Emergency Alert System is generally used by state and local governments to deliver important information. For instance, Amber Alerts are sent that way when a child has been kidnapped, and so are weather notifications. Floridians got a rude awakening recently — literally — and now apologies are being issued.
On April 20, millions of Floridians were woken up by the obnoxious sound of their phones. They received an emergency alert at 4:45 a.m., but it wasn't because there was a problem that residents needed to know about. Instead, it was a very loud and disruptive test.
Later that morning, the Florida Department of Emergency Management (FDEM) issued an apology for the test. According to a tweet, the agency explained the alert was supposed to take place on television so it would not disturb those who were sleeping. Unfortunately, a mistake was made, and it went out over cellular phones. Officials promised to take "appropriate action to ensure" it wouldn't happen again.
We know a 4:45 AM wake up call isn't ideal 😅@FLSERT wants to apologize for the early morning text. Each month, we test #emergencyalerts on a variety of platforms. This alert was supposed to be on TV, and not disturb anyone already sleeping.

— FL Division of Emergency Management (@FLSERT) April 20, 2023
Governor Ron DeSantis (R) said that he ordered an investigation into what happened to make sure there was "swift accountability" for the early morning test.
I've ordered FL Division of Emergency Management Director Kevin Guthrie to bring swift accountability for the test of the emergency alert system in the wee hours of the morning. This was a completely inappropriate use of this system.

Stay tuned.

— Ron DeSantis (@GovRonDeSantis) April 20, 2023
News 6 reported the FDEM was terminating its contract with Everbridge, the company that was in charge of sending out the alerts.
Everbridge CEO David Wagner released a statement about the alert, apologizing to Floridians for waking them up. He said it "should not have happened" but explained it did because of "human errors" that were "in violation of a number of routine precautionary steps" that were supposed to be followed.
Wagner went on to say that the "good news" was that the emergency alert worked really well. The "bad news" was that it was "inadvertently sent to millions of residents' cellphones" rather than Florida broadcasters. He said the company is adding more safeguards to prevent it from happening again. Further, he told Floridians they could sleep well knowing that they "will be awoken and alerted" if there is an event that could threaten their lives.
Copyright 2023, ReliableNews.org