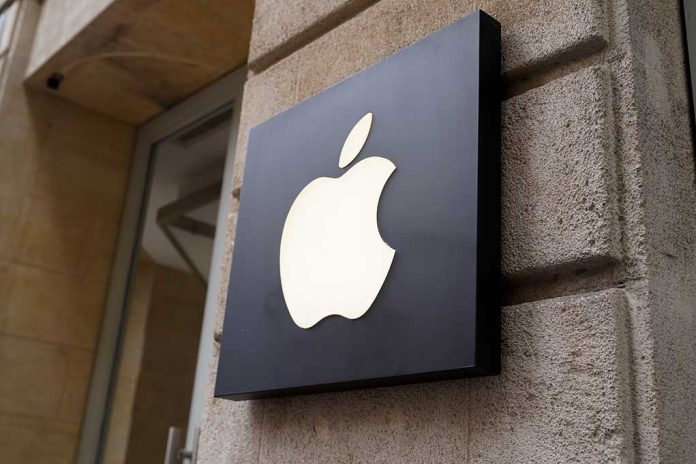 (ReliableNews.org) – Big Tech companies have been repeatedly accused of using their power to step on smaller competitors. There are multiple antitrust investigations underway. Apple is now accused of stealing the intellectual property of smaller companies.
In 2022, Apple made more than $166 billion in profits. According to The Wall Street Journal, dozens of companies allege that the Silicon Valley giant has been stealing their patents and employees and then passing products they created off as their own. One of the entrepreneurs making those allegations is Joe Kiani, the founder of Masimo Corp. He claims that the company reached out to him a few years ago after he'd created a blood-oxygen measurement device he thought would be great for Apple Watch.
Instead of forming a partnership with him, Kiani claims Apple began hiring his employees out from under him, including his chief medical officer and engineers. He says the tech giant offered the employees double the salary, and then in 2019, Apple applied for a patent under the name of one of his former engineers. In 2020, the company announced it would begin selling a watch that could measure blood oxygen levels.
"Many large companies, particularly in tech, have been known to scoop up employees and technology from smaller potential rivals. Software developers have given a name to what they describe as Apple's behavior in such cases: sherlocking."https://t.co/SIRmdasXZG

— Internet Accountability Project (IAP) (@The_IAP) April 20, 2023
Apple isn't the only company that is allegedly known for doing this. The report indicated others have also hired developers away from smaller companies and then patented their technology.
Vinod Khosla, a venture capitalist who chaired the board of AliveCor, said he tells other companies to stay away from Apple. AliveCor is locked in a battle with the corporation after claiming patent infringement. Khosla explained he tells companies that Apple talks to everyone, and then it will "try to steal the best people who are developing the technology."
Apple denies the allegations and claims it's the one that is the victim of other companies copying them. In response, the big tech company has filed lawsuits accusing the smaller businesses of violating its patents.
Copyright 2023, ReliableNews.org