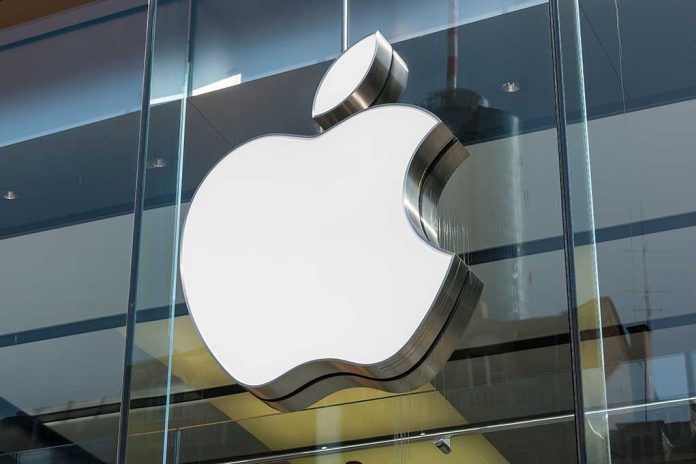 (ReliableNews.org) – Mexican drug cartels are known for using tunnels to get into the US or get out of prison. It's not often criminals in America use one to carry out an illegal act. Thieves in Lynnwood, Washington, used a tunnel of a different sort to rob a store.
On April 2, burglars tunneled through the bathroom wall of a coffee appliance store that was next to an Apple Store inside of a mall. The criminals were able to get into the electronic store and steal about $500,000 worth of merchandise, including 436 iPhones. They also took an undisclosed number of other devices, including iPads and Apple watches. According to a statement from the Lynnwood Police Department, the robbery took place between 7 p.m. and 8 p.m., but wasn't discovered until the next day when an employee arrived at the Apple Store.
Details on the Apple Store burglary. No more information is available at this time. pic.twitter.com/uEE55hkGO0

— Lynnwood Police (@LynnwoodPD) April 5, 2023
Eric Marks, Seattle Coffee Gear's regional manager, told KOMO News that the thieves appeared to have pried open their locked front door. They then cut a 24-inch by 18-inch hole into the wall that connected to the Apple Store's back room. He said he was "surprised" that the coffee store was "the conduit for [the robbers] to get to the Apple Store" because he had no idea his store was "so close or adjacent to them." The store replaced its locks and said there was about $1,800 in damages.
Mike Atkinson, the CEO of Seattle Coffee Gear, posted a photo of the damage to the store. The hole was located between the sink and the toilet. He said he hopes "the crooks are going to get caught."
Good morning Twitter fans! Yesterday was a weird day…

1. Two men broke into one of our retail locations. Why? To cut a hole in our bathroom wall to access the Apple Store next door and steal $500k worth of Iphones🙄

2. Later that night on the way to the grocery store my wife… pic.twitter.com/DcUld6ULEd

— Mike Atkinson (@coffeemikeatkin) April 4, 2023
The police said the robbery was well-organized, claiming the suspects were wearing masks and did not leave fingerprints behind. Apple has not commented on the store robbery. The owners of the mall claimed it was an isolated incident.
Copyright 2023, ReliableNews.org