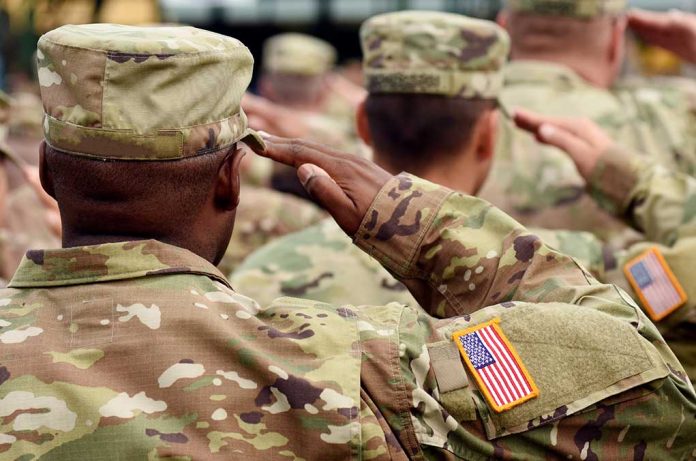 (ReliableNews.org) – In most cases, members of the military feel a bond with others who have served. After all, they all put their lives on the line for the country they love. Unfortunately, not everyone feels that way, and in one case, it led to a murder and a very long prison sentence.
On Thursday, February 2, the US Attorney's Office for the Southern District of Georgia announced former Army Sgt. Byron Booker was sentenced to life in prison. The 29-year-old previously pleaded guilty to the premeditated murder of a member of the Armed Forces. District Court Judge R. Stan Baker also ordered the former soldier to serve five years of supervised release and a $2,500 fine if he ever gets out of prison. However, since there is no parole in the federal court system, that won't ever happen.
Former U.S. soldier sentenced to life in prison for murder of Fort Stewart servicemember stabbed to death in installation housinghttps://t.co/kSHi766x9L pic.twitter.com/PrMqZfUsEZ

— FBI Atlanta (@FBIAtlanta) February 2, 2023
In 2020, Specialist Austin J. Hawk, 21, reported Booker to the military for using marijuana. As the squad leader, the specialist was required to report illegal drug use. According to the US Attorney's Office, the admitted murderer responded by breaking into Hawk's barracks at Fort Stewart Military Reservation, then stabbing the soldier to death. The victim suffered 40 slash and stab wounds during the revenge attack.
US Attorney David H. Estes said the sentence will "serve a measure of justice for Austin Hawk's family." He said Booker "murdered a former fellow soldier in cold blood retaliation for [his victim] honorably performing his duties."
Booker didn't murder Hawk alone. Former Spc. Jordan Brown, 21, pleaded guilty to retaliation against a witness involving bodily injury and assault upon a US service member involving bodily injury or a deadly weapon. He has yet to be sentenced.
Keri Farley, a special agent with the FBI in Atlanta, issued a statement saying Hawk lost his life "for simply following the rules."
Copyright 2023, ReliableNews.org