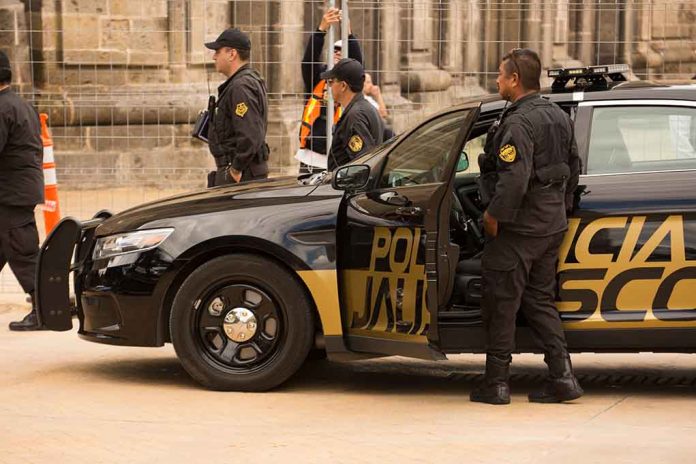 (ReliableNews.org) – In 2016, authorities arrested Joaquín "El Chapo" Guzmán, the leader of the Sinaloa Cartel. His son, Ovidio Guzmán-López, rose to the leadership ranks after his father was imprisoned. He was recently arrested by Mexican authorities, and it set off a devastating wave of violence.
On Thursday, January 5, Mexican security forces carried out an operation in Culiacan, a city in Sinaloa. Fox News reported officials in the country gave a more detailed account of what happened on Friday. According to them, the army sent in Blackhawk helicopters and attacked a convoy of more than two dozen cartel vehicles.
The vehicles were equipped with gun platforms that cartel members used to fire at the choppers. Defense Secretary Luis Cresencio Sandoval said cartel gunmen used 50 caliber machine guns to fire on troops. Two of the helicopters were forced out of the sky because of the firepower. Video circulating online shows passengers on an Aeromexico flight were ducking after cartel members opened fire at the airport in the city.
BREAKING: Passengers onboard an Aeromexico flight duck for cover after it was shot at in Culiacan, Mexico. At least one bullet hit the fuselage in the moments after El Chapo's son was captured. pic.twitter.com/HYPYDF58xX

— Sam Sweeney (@SweeneyABC) January 5, 2023
At least 10 Mexican soldiers and 19 cartel members were killed during the melee. Authorities had arrested Ovidio Guzmán and, in anticipation of resistance, flew him to Mexico City on a military helicopter. The next day, a federal judge in the capital stopped the US extradition of the suspected cartel member.
Axios reported that Mexico's Foreign Minister Marcelo Ebrard said Guzmán's extradition would take some time due to the intricacies of the law.
The saga came days before President Joe Biden touched down in the country. The US leader made his first trip to the Southern border on Sunday, January 8. The trip comes amid rising concern about the state of the border between the two nations and as the 46th POTUS sets out to try to control the problem.
Copyright 2023, ReliableNews.org