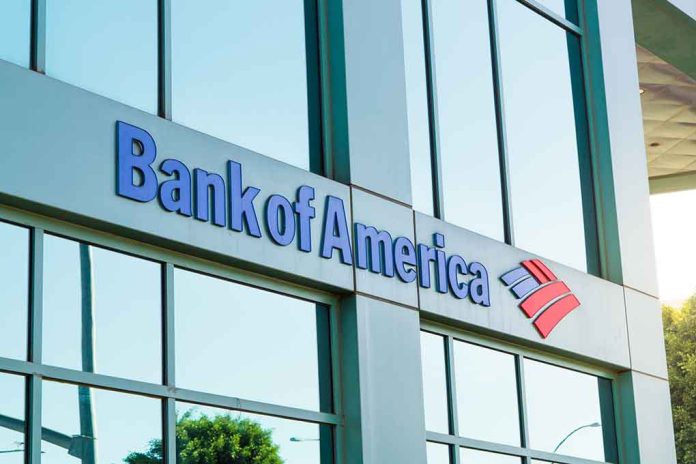 Top American Bank Issues TERRIFYING Economic Prediction 
(ReliableNews.org) – When economic activity decreases over two months or more, coupled with an increase in unemployment and a decrease in income, that indicates the country is in a recession. According to predictions from Bank of America and various economists, the US gross domestic product (GDP) for April through June will likely stay flat. The estimate of 0% in growth is a 1.5% decrease from the bank's previous figures.
Why the Pullback?
With inflation rates still on the rise and the cost of everything from food to gas increasing, it's no surprise consumers are spending less. The continued financial burden for families across the country prompted the second-largest bank in America to predict spending among buyers to be basically non-existent.
In the government's attempt to quell out-of-control inflation, the Fed also raised interest rates, giving consumers even more reason to hold onto their dollars rather than spend them in the marketplace. In fact, GDP NOW thinks the gross domestic product for the second quarter will dive to a negative 2.1%. The organization also said the GDP shrunk 1.6% in the previous quarter.
Given the data, Bank of America puts the chance of a recession in the United States at a startling 40%. Lloyd Blankfein, former Goldman Sachs chief executive, agrees there's a high risk of recession.
What This Means for Consumers
Inflation and a higher cost of living mean the average citizen has less purchasing power than before the surge. In short, consumers have to use more dollars to buy the same goods. Without an increase in wages, many families are struggling to make ends meet. If a recession hits, companies may also pull back on spending, leading to layoffs and subsequent unemployment. No income means no spending, and the cycle continues.
To prepare for the uncertainty that comes with an economic downturn, families should consider saving more for emergencies like job losses. Cutting out unnecessary expenses in personal budgets and socking that money away for the time it's needed may be a good idea.
Typically, financial professionals suggest saving three or four months' worth of expenses, but during turbulent times, the number jumps to six to nine months — or more. It might also be a good idea to secure income by adding a side hustle or second job as a backup plan, just in case. Experts also suggest continuing to invest toward retirement and paying off debt if possible.
How do you plan to prepare for the possibility of a recession?
Copyright 2022, ReliableNews.org