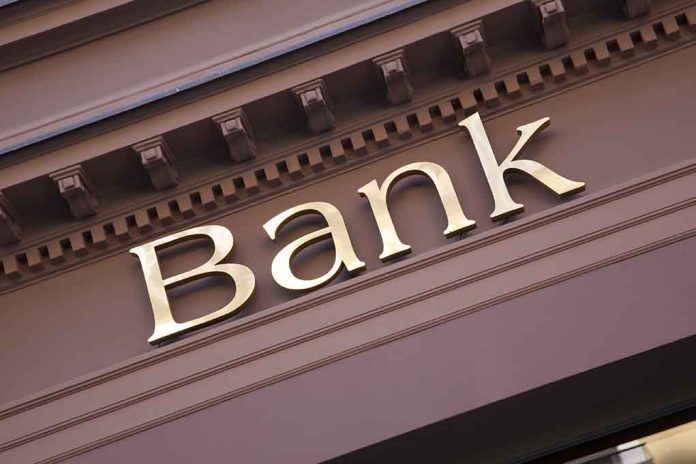 (ReliableNews.org) – The US Stock Market has a number of safeguards in place to try to mitigate the damage when there is a major upset. One of the tools is a pause on trading certain companies' shares. That's what happened recently.
When Silicon Valley Bank failed on March 10, and then Signature Bank failed two days later, experts immediately began to worry about a larger impact on the market. Regulators jumped to action and suspended trades for a list of banks whose values sharply fell when the market opened on March 13. A number of financial institutions impacted had to pause and resume trades several times throughout the day.
BREAKING: First Republic Bank shares drop by record 67% at the open before trading halted https://t.co/XrG3RVA421 pic.twitter.com/9AIEPMcRTZ

— Bloomberg (@business) March 13, 2023
The following institutions were impacted by the trading pauses:
PacWest Bancorp
Western Alliance Bancorporation Common Stock
OceanFirst Fnl Dp Sh Pfd A
First Republic Bank Common Stock
Zions Bancorporation N.A.
Metropolitan Bank Holding Corp. Common Stock
Customers Bancorp, Inc. Common Stock
East West Bancorp, Inc.
First Horizon Corporation Common Stock
Comerica Incorporated Common Stock
Regions Financial Corporation Common Stock
Bank of Hawaii Corporation Common Stock
KeyCorp Common Stock
Customers Bancorp, Inc. 5.375% Subordinated Notes Due 2034
Coastal Financial Corp Cm St
Macatawa Bank Corporation
The Charles Schwab Corporation Common Stock
Texas Capital Bnc Dpsh 5.75 Ps – Preferred Stock
United Community Bk Dep
Huntington Banc Dep Shs J
Magyar Bancorp Inc.
First Republic Bank Common Stock was one of the institutions that saw its shares halted and resumed several times throughout the day. Ultimately, it was down more than 60% when the market closed for the day.
As for Silicon Valley Bank, former Treasury Secretary Larry Summers accused the bank of committing "one of the most elementary errors" when it borrowed in the short term but invested in the long term. He explained that when interest rates went up, the bank's assets lost their value which then created a major problem for the institution.
Federal regulators have now taken control of the bank's deposits.
Copyright 2023, ReliableNews.org