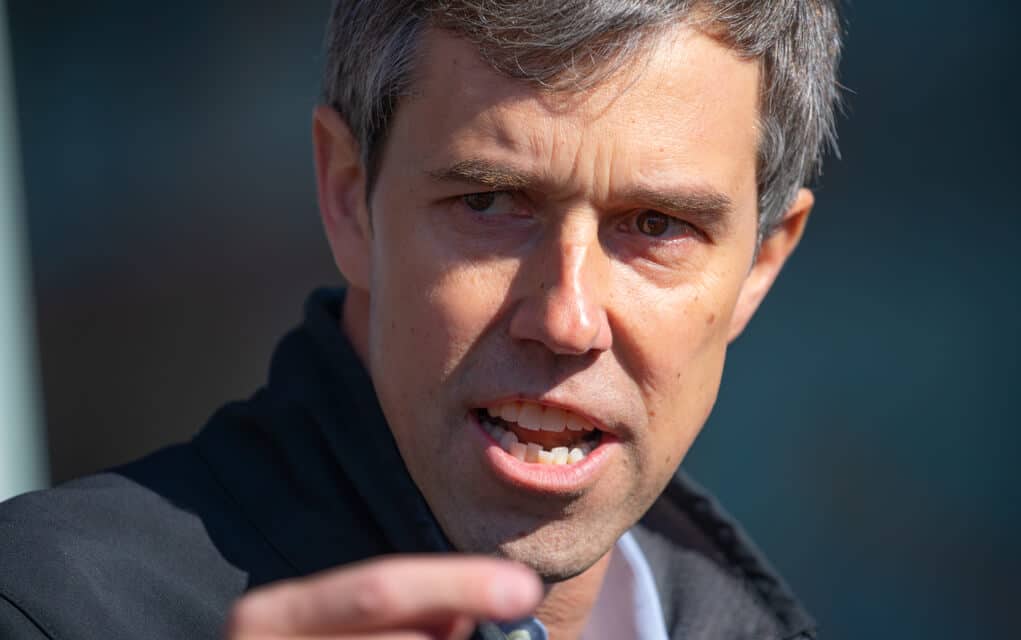 (ReliableNews.org) – Beto O'Rourke's upcoming bid for governor of Texas faces an uphill battle. He trails incumbent Republican Greg Abbott by 10 full points according to a poll from The Texas Politics Project at the University of Texas at Austin.
The poll, taken between January 28 and February 7, measured the state's temperature on a wide range of issues. Of the 1,200 registered Texas voters, 47% said they'd back Abbott, compared to just 37% for O'Rourke, with 11% undecided.
Texas Gov. Greg Abbott (R) holds a double-digit lead over Robert Francis "Beto" O'Rourke in a hypothetical head-to-head gubernatorial poll from the Texas Politics Project at the University of Texas at Austin. https://t.co/LoPlsD4leK

— Breitbart News (@BreitbartNews) February 15, 2022
The poll shows the state of Texas doesn't have the appetite for a Democrat in the Governor's Mansion. A mere 36% of respondents have a favorable view of Beto O'Rourke, whereas 46% have an unfavorable view. Abbot's approval rating sits at 44%.
O'Rourke has a different approach to the upcoming election cycle than the typical Democrat game plan. Rather than rely on national names like President Joe Biden, former President Barack Obama, and other influential high-ranking party members to bolster his campaign, the former Texas Congressman has asked them to stay away.
O'Rourke says he's not interested in anyone outside of Texas coming to help influence the outcome. He says he only wants to work and listen to people from the Lone Star State.
Copyright 2022, ReliableNews.org