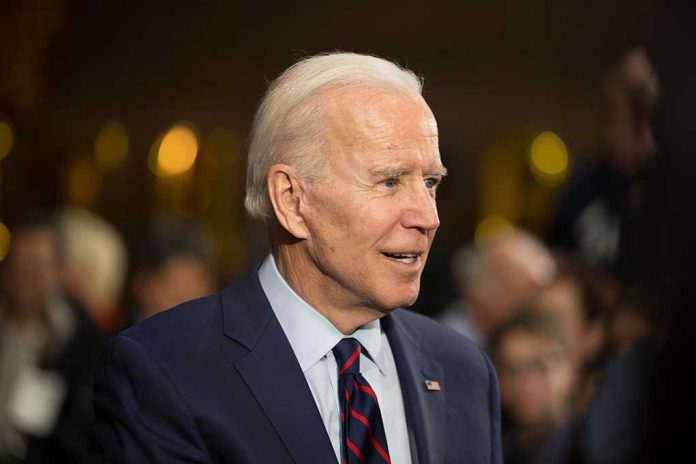 PROOF? Biden's Role In Trump FBI Raid REVEALED
(ReliableNews.org) – On August 8, the FBI raided former President Donald Trump's Florida home amid a dispute over classified documents. Prior to the search on his private residence, the National Archives sent him a letter about other boxes of documents they'd retrieved in January. The 45th POTUS' team recently released that document, and it showed what level of involvement former President Joe Biden's White House had in the matter.
Read National Archives Letter to Trump Lawyer on F.B.I. Inquiry – The New York Times https://t.co/RVELG4VFBo

— Gingerly🧢🦋🌊 (@Gingerly636) August 24, 2022
On May 10, Acting Archivist of the US Debra Steidel Wall sent Trump lawyer Evan Corcoran a letter informing him that the former president could not exercise executive privilege over 15 boxes of documents handed over to the department. She explained that President Biden left it up to her to decide, and upon speaking to the assistant attorney general and Office of Legal Counsel, she refused to honor Former President Trump's executive privilege. As a result, the FBI received access to the material.
According to the letter, the federal government determined a former POTUS could not prevent a current POTUS from looking at documents needed to conduct the current administration's business. Wall stated the executive branch wanted "access to records belonging to, and in the custody of, the federal government itself."
Basically, when Biden refused to involve himself in the investigation, Wall denied executive privilege and opened the door to allow the DOJ to obtain a search warrant on the former president's home in order to seize any other classified documents he might have in his possession.
What do you think about Biden's decision to remain hands-off? Do you think the new administration is persecuting Trump?
Copyright 2022, ReliableNews.org