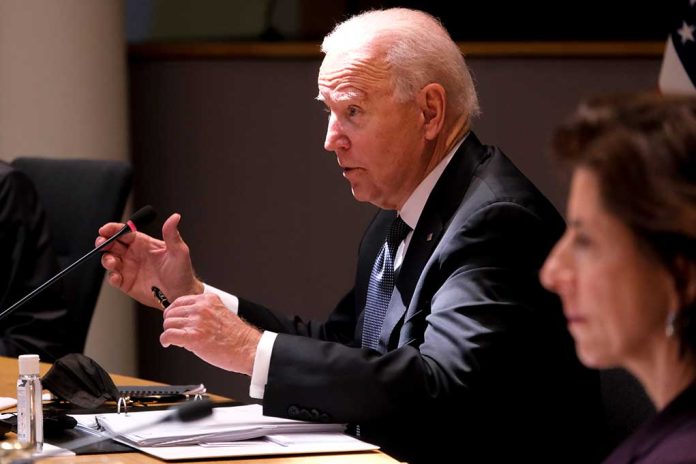 Biden Announces Additional Security Assistance for Ukraine
(ReliableNews.org) – When Russian President Vladimir Putin decided to send troops into Ukraine to reclaim his nation on February 24, several countries lent the invaded country a hand in the form of weapons and money. As of September 16, the US Department of State reported the United States has sent $16.2 billion in aid to Ukraine since the start of the war.
On September 28, the Biden administration announced another outlay for the sovereign nation in the amount of $1.1 billion in "additional security assistance." The package includes High Mobility Artillery Rocket Systems (HIMARS), armored and tactical vehicles, trucks, trailers, aerial system radars, multi-mission radars, communication devices, and troop armor.
Biden approves an additional $1.1 billion in security assistance for Ukraine https://t.co/XDNeNlxHGX

— CNBC (@CNBC) September 28, 2022
The Pentagon also said some of those funds will be used for "training, maintenance, and sustainment." The assistance will not come from the US military but rather an initiative set aside for this specific purpose.
The pledge of additional equipment and resources came just as Putin announced he would call up additional troops to fight Ukraine. The Russian leader is also in the process of annexing several parts of the sovereign nation after a "sham" referendum gave him the excuse to do so. On September 30, President Joe Biden said the United States would not accept the annexation attempt while announcing brand new sanctions against Russia for the illegal move. In the same speech, the US leader committed to signing congressional legislation allotting $12 billion more in funding to "support Ukraine."
What do you think about the additional funding from the US?
Copyright 2022, ReliableNews.org