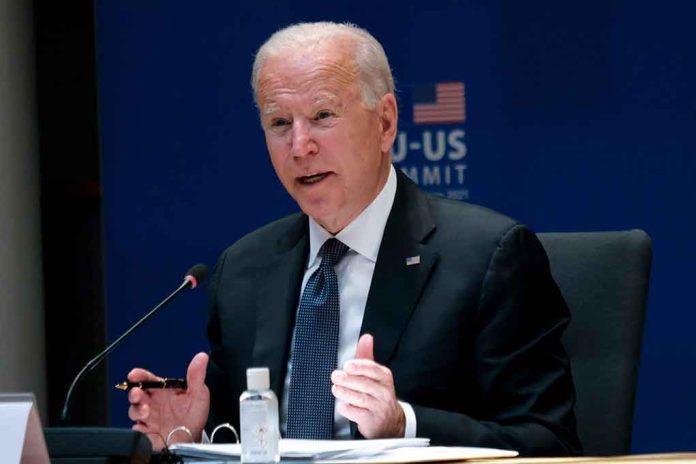 Biden BEGS For Imports From Mexico — Attempting To Alleviate Ongoing Shortage
(ReliableNews.org) – The baby formula shortage is ongoing in the US. Although President Joe Biden and his administration have taken steps to remedy the problem, it's still weeks from ending. In the meantime, the POTUS is asking our neighbors to the South for some help.
On June 22, the White House released an update about Operation Fly Formula. According to a statement, the US Department of Health and Human Services is going to facilitate trucking transportation for deliveries, including one million pounds of Gerber Good Start Gentle formula from Mexico to Fort Worth, Texas. The shipments will begin on June 24.
The latest #OperationFormulaFly mission will bring a million pounds of #infantformula from #Mexico to the #Texas, announces the @WhiteHouse. https://t.co/tfdeNLo6Z6

— Steve Herman (@W7VOA) June 22, 2022
The administration has also had formula shipped from Europe to ease the shortage. In May, a military plane landed in Indiana with 78,000 pounds of food for babies and special needs children. The Abbott Nutrition plant that closed in Michigan and created the shortage is also back up and running. However, it will take until July before parents see shelves beginning to fill up again, according to estimates.
Reports indicate multiple children have been hospitalized as a result of the formula shortage President Biden and his administration have admitted they weren't prepared to handle. Doctors warn parents to not make homemade formula if they run out; contact their child's pediatrician instead.
Copyright 2022, ReliableNews.org