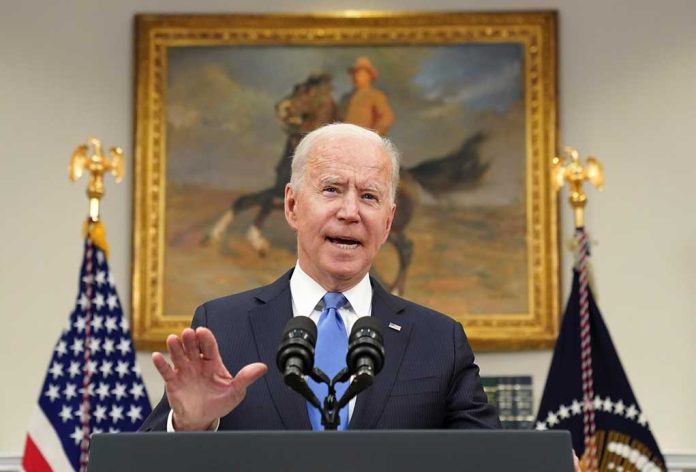 Biden Deals Another DEVASTATING Blow To America's Energy Resources
(ReliableNews.org) – When President Joe Biden took office, he suspended new oil leases for drilling on public land. He reversed those policies when gas prices started rising over the spring and summer. Now the POTUS has entered into a settlement with environmental groups to block leases on land in three states.
On September 6, the Department of the Interior agreed to a legal settlement with the Sierra Club and WildEarth Guardians over drilling on 58,617 acres of land in North Dakota, Montana, and South Dakota. The Bureau of Land Management is conducting climate and environmental impact studies before approving leases.
BREAKING: A new legal agreement between WildEarth Guardians, our partners, and the Biden administration blocks oil and gas drilling on 58,000 acres in Montana, Dakotas pending new analysis.https://t.co/lkxrGQ5Sz5#KeepItInTheGround #NoNewLeases #ClimateAction pic.twitter.com/X0ZfzOGv3c

— WildEarth Guardians (@wildearthguard) September 7, 2022
The settlement was in regards to 113 leases in dispute that were sold in 2019 and 2020 during former President Donald Trump's administration. The environmental groups sued to stop the drilling. According to reports, this is Biden's latest effort to reduce the federal government's fossil fuel and gas leasing program.
Fox Business reported that WildEarth Guardians Climate and Energy Program Director Jeremy Nichols issued a statement saying the "agreement opens the door" to undo Trump's energy policies. He went on to say that the federal government's sale of gas and oil leases is "completely at odds with climate action."
What do you think about the Biden administration's decision to enter into the legal settlement rather than continuing to fight?
Copyright 2022, ReliableNews.org