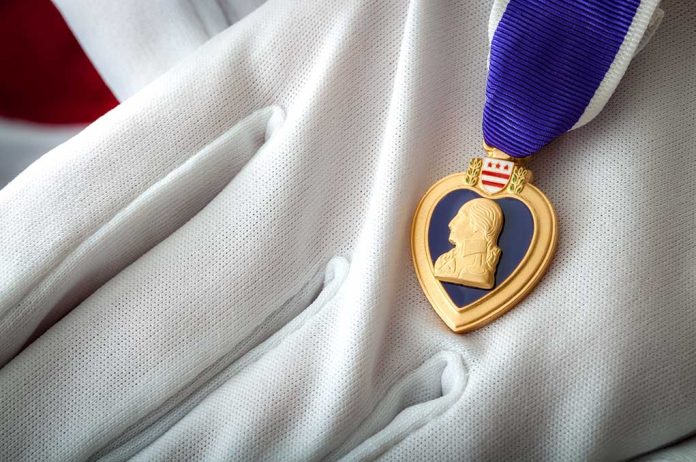 (ReliableNews.org) – In the late 1700s, the Purple Heart award was originally given to those in the military who showed immense bravery in combat. Although the tradition disappeared for close to 150 years, the armed forces revived the tradition. Now, the Purple Heart is awarded to service members who are wounded or killed while serving their country.
On December 16, President Joe Biden spoke at a town hall meeting at the Major Joseph R. "Beau" Biden III National Guard/Reserve Center in Delaware, where he claimed his Uncle Frank "won the Purple Heart." He asserted he procured the award for his uncle when he was vice president at the behest of his father. Critics quickly called out the president for lying because Biden's father died before he was ever VP.
Joe Biden says after he was elected VP, he awarded his Uncle Frank with a Purple Heart he earned at the Battle of the Bulge.

There is no evidence any of that is true — and Biden's uncle died in 1999, while Biden wasn't elected VP until 2008. pic.twitter.com/FlJLjFAE4A

— RNC Research (@RNCResearch) December 17, 2022
The US leader claimed his family member fought in the Battle of the Bulge — one of the last fights during World War II. While that part may have been true, the New York Post called the overall story false because of the timing of the death of Biden's dad, Joseph R. Biden Sr. In addition, the Post reported Frank Biden died years before that, so the story could not have been true as presented by the leader.
The outlet, however, couldn't confirm or deny whether or not Frank Biden earned and received a Purple Heart, as there is not a comprehensive list of recipients, and the Army did not respond to a request for information.
Copyright 2022, ReliableNews.org