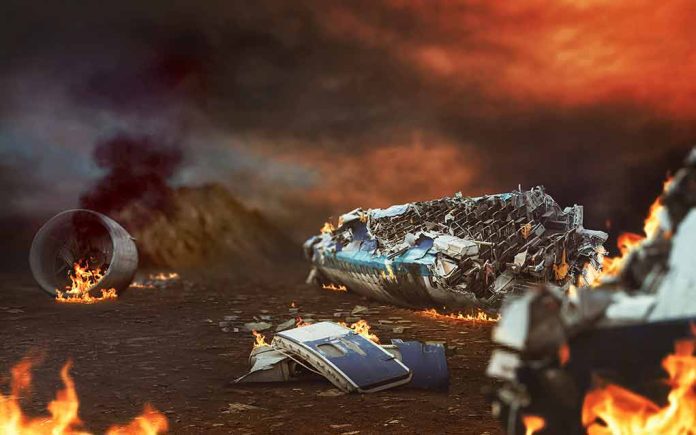 (ReliableNews.org) – On August 23, Russia's civil aviation agency reported that a plane crash happened near Moscow, killing the 10 people on board. One of those passengers was presumed to be the leader of the Wagner Group, Yevgeny Prigozhin. The business jet belonged to the mercenary organization, and the leader was on the manifest. Rumors swirled alleging that Russian President Vladimir Putin had a hand in the plane crash. When asked about that rumor by reporters, President Joe Biden seemed to hint that the Russian leader might somehow be involved.
On August 23, The Hill reported that the president told journalists that "not much…happens in Russia" that Putin doesn't have a hand in. Biden quickly added that he had no solid information about the plane crash or the cause because he'd been working out at the gym when the incident occurred. While the outlet said it couldn't confirm that Prigozhin was actually on the plane, Pentagon spokesman Brig. General Patrick Ryder later said it was "likely" the mercenary leader was indeed onboard and killed.
When asked by reporters how the Pentagon knew that information, Ryder answered that there were multiple factors pointing to that conclusion, but he wouldn't specify any further. The spokesperson said there was no evidence that a surface-to-air missile shot the plane out of the sky but couldn't elaborate on what made the plane crash. He also wouldn't confirm the accident was intentional. In short, the Pentagon is still investigating the incident.
In June, Prigozhin led an armed rebellion against the Kremlin, marching his men toward Moscow to forcibly remove Russia's defense minister. He claimed the Russian military targeted his group. Although the looming fight between Progozhin and Putin was resolved before any bloodshed, the move created tension between the mercenary group leader and Russian officials — including Putin.
On August 24, Reuters reported that Putin sent his condolences to Prigozhin's family while, in the same breath, stating the man "made serious mistakes in life."
Copyright 2023, ReliableNews.org