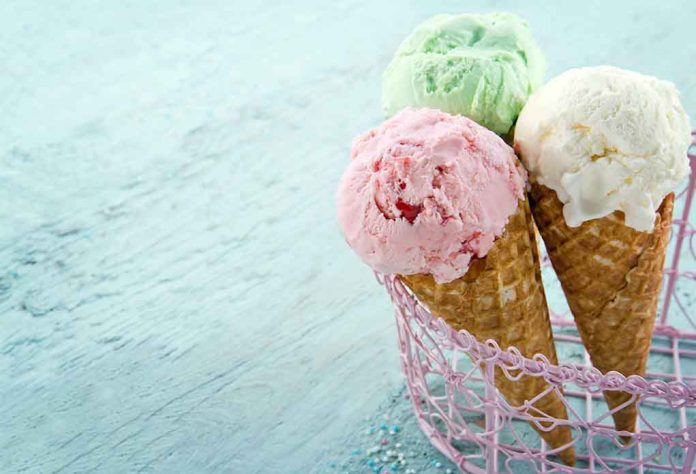 Biden Claims Economy Is Very Strong During Baskin-Robbins Appearance
(ReliableNews.org) – The US economy is on the brink of a recession. Some argue it's already there, but the National Bureau of Economic Research (NBER) has not yet officially declared one. Though the economy is clearly in trouble, President Joe Biden isn't concerned.
On Friday, October 14, the POTUS visited Portland, Oregon, as part of a three-state tour in the western part of the country. Biden was trying to drum up support for Democratic gubernatorial nominee Tina Kotek who is in a tough fight against Republican Christine Drazan and Independent Betsy Johnson. During his campaigning, the president stopped at a Baskin-Robbins and answered questions about the economy.
A reporter asked Biden whether he was worried about the strength of the US dollar. Fox News reported that after getting his ice cream cone, the president responded he's "not concerned about [it]" He told the press he's worried about other countries across the globe, like Britain. As for the US, he claimed, "Our economy is strong as hell."
BIDEN, eating ice cream: "Our economy is strong as hell" pic.twitter.com/x5dyCg14l3

— RNC Research (@RNCResearch) October 16, 2022
While Biden brags about the so-called "strong" economy, inflation is still ravaging the US. Americans are paying more for nearly everything, including food. Interest rates are rising as the Federal Reserve tries to cool inflation, making it harder for Americans to purchase homes, vehicles, or secure other types of loans. The stock market is also on shaky ground. Plenty of indicators are debunking Biden's claims, but he still hasn't corrected himself.
Copyright 2022, ReliableNews.org