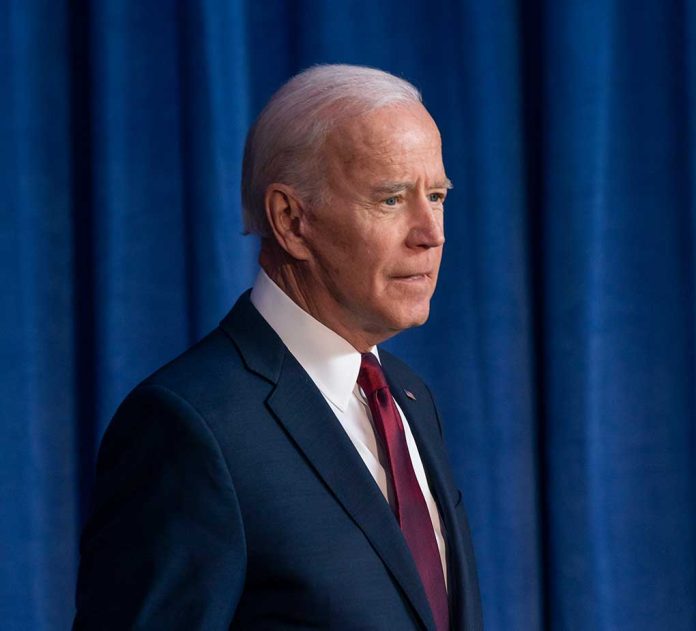 (ReliableNews.org) – Shortly after President Joe Biden took office in 2021, he started nominating candidates to fill government positions. In October of that year, he nominated Gigi Sohn to serve on the Federal Communications Commission (FCC). More than a year later, the candidate pulled her name from consideration.
On Tuesday, March 7, Press Secretary Karine Jean-Pierre confirmed Sohn withdrew her nomination, saying the White House appreciated her "dedication to public service [and] her talent." The Washington Post published a statement from Sohn explaining she made the decision after conversations with her family.
Sohn said that when she accepted the FCC nomination, she couldn't have "imagined that legions of cable and media industry lobbyists, their bought-and-paid-for surrogates, and dark money" PACs would work so hard to distort her decades-long career. She went on to say the attacks on her career and character were very hard on her family. At the end of the day, she believes the American people are losing out now because she has long been an advocate for them.
EXCLUSIVE: Gigi Sohn has withdrawn her nomination to the FCC, following a bruising 16-month lobbying battle that has left the agency deadlocked. https://t.co/P5Z4VXv99u

— Cat Zakrzewski (@Cat_Zakrzewski) March 7, 2023
Sohn's decision to withdraw as a candidate came the same day Senator Joe Manchin (D-WV) announced he would not be supporting her nomination. He said she "faced unprecedented, bipartisan opposition" because of her "years of partisan activism, inflammatory statements online, and work with far-left groups." Further, the senator had a problem with years of social activism.
Manchin pointed out the FCC has long been an independent regulator that doesn't make decisions based on political beliefs. However, the senator said the agency has become more politicized in recent years. He wants the agency to return to what it was and doesn't believe that would have been possible with Sohn at the helm. The lawmaker called on President Joe Biden to pick someone who could unite the country, not divide it.
Copyright 2023, ReliableNews.org