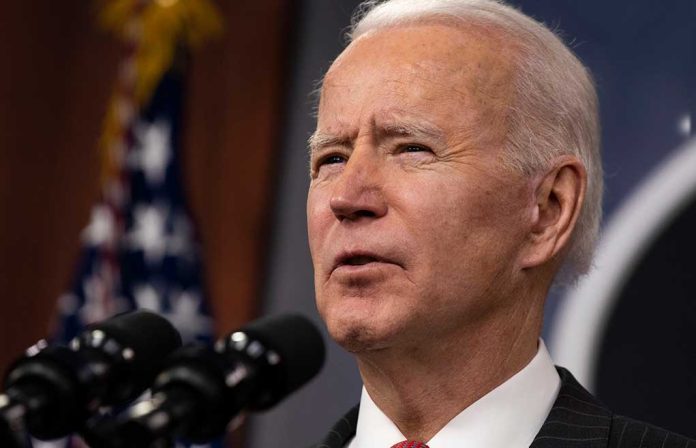 (ReliableNews.org) – President Joe Biden's administration has offered a tax credit to try to convince people to switch to electric vehicles (EVs). The $7,500 would go to people who purchased SUVs, trucks, and vans that cost less than $80,000, and all other vehicles under $55,000. Recently, the POTUS promoted a vehicle that not only doesn't qualify for his credit, but is also worse for the environment than some gas-powered cars.
On January 30, Biden promoted the tax credit by posting a photo of himself in a Hummer EV on Twitter.
On my watch, the great American road trip is going to be fully electrified.

And now, through a tax credit, you can get up to $7,500 on a new electric vehicle. pic.twitter.com/n3iZ9etL4A

— President Biden (@POTUS) January 30, 2023
Newsweek reported that a study by the American Council for an Energy-Efficient Economy (ACEE) found some EVs still cause environmental damage. It's necessary to charge electric vehicles, which means using the electric grid, which is operated by fossil fuels. The organization stated Hummer H1s emit 889 grams of CO2, and the electric version emits 341 grams. ACEE concluded that these "behemoth EVs can still be worse for the environment than smaller, conventional vehicles," even though they are certainly more efficient than H1s.
According to Car and Driver, the vehicle's costs are significantly more than the price of qualifying EVs. The Hummer EV starts out at $87,000 and the price only goes up from there. In fact, that vehicle is sold out for at least two years. Some of them are selling for hundreds of thousands of dollars.
In addition to the issues with the emissions, EV charging networks still need work. In Wyoming, for instance, state officials refuse to build more charging stations. Energy Wire reported the state has said it has "no desire to establish infrastructure that will likely fail." The Biden administration wants EV stations built every 50 miles, even in the most remote areas. The state reportedly believes that is a waste of money.
While the administration is throwing money at EVs, there are clearly still kinks that need to be worked out.
Copyright 2023, ReliableNews.org