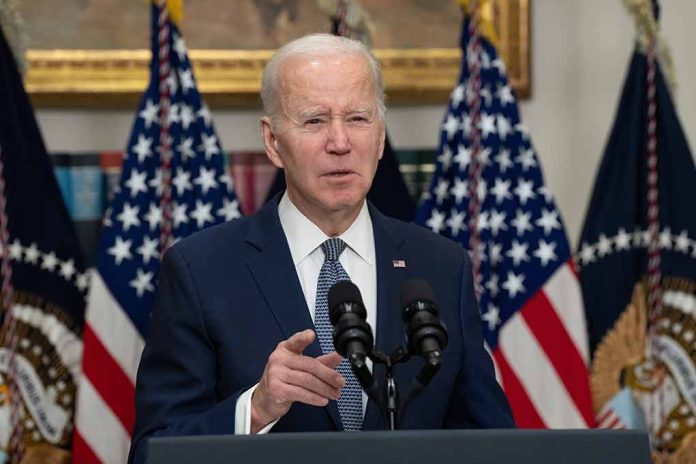 (ReliableNews.org) – Throughout the summer, the United States has been experiencing record-high temperatures, shattering past records and endangering the lives of people in many regions. USA Today recently reported that heat alerts were affecting more than 110 million Americans across the states. In fact, that heat combined with winds and low humidity in Hawaii has caused widespread wildfires, claiming at least 53 lives to date — and the summer isn't even over.
On August 9, President Joe Biden sat for an interview with The Weather Channel to talk about the crisis hitting the US. During the discussion, the host asked if he was "prepared to declare" a national climate emergency, to which he responded, "I've already done that." Biden continued by discussing some of his administration's moves to address climate change, including land conservation, building a "climate control facility," and "rejoining the Paris Climate Accord."
The Weather Channel's Stephanie Abrams asked Biden to clarify his statement on the national emergency. He answered, "Well, practically."
In the early 1970s, Congress passed the National Emergencies Act, outlining what happens when the president officially declares a national emergency. Although Biden has made strides in combatting climate change going forward, he has not used his power to make such a declaration. It's unclear whether his response during The Weather Channel interview indicates he intends to do so or if he was simply referring to the measures he's taken to address the problem. According to POLITICO, the law only allows an official emergency declaration to last a year, but it can be renewed if Biden decides to go that route.
The Brennan Center compiled a list of the 59 national emergencies declared between 1978 and 2018 — 31 of which are still active. Missing from the list is the declaration made for the pandemic by former President Donald Trump. Biden has since lifted that designation.
Copyright 2023, ReliableNews.org