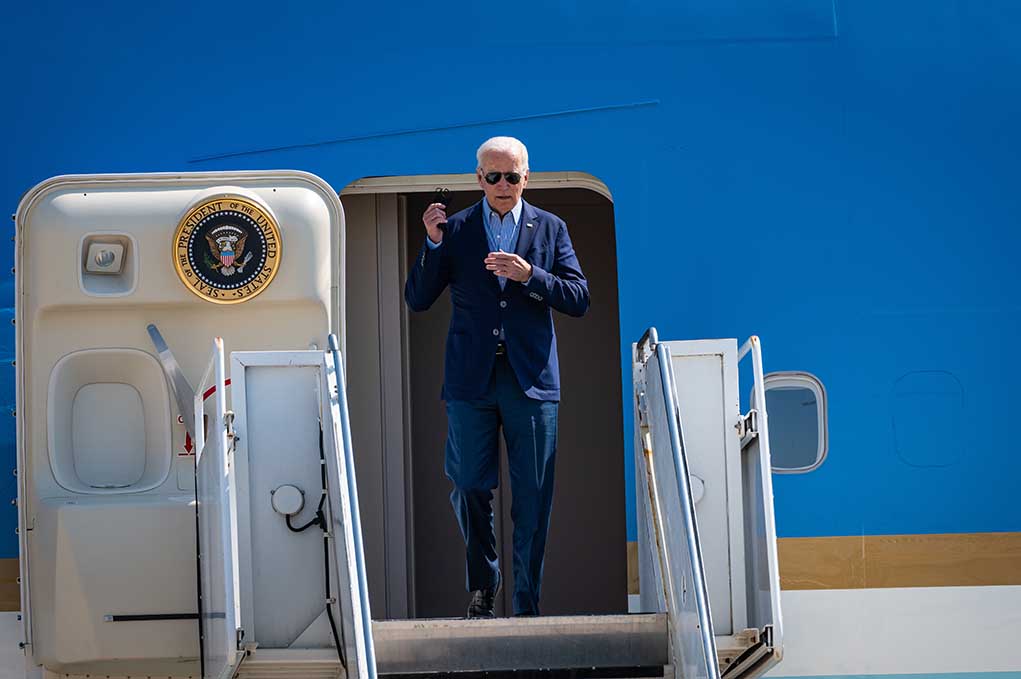 (ReliableNews.org) – At the end of February, Russian President Vladimir Putin invaded Ukraine. Thousands of people have lost their lives and nearly 10 million have been displaced from their homes in the weeks since. As the end of the first month of the war nears, President Joe Biden is heading overseas.
On Friday, March 25, Biden will travel to Poland from Brussels as part of a diplomatic push to end the war in Ukraine. According to a statement from Press Secretary Jen Psaki, the POTUS is going to hold a bilateral meeting with Polish President Andrzej Duda to discuss how the US and its allies are "responding to the humanitarian and human rights crisis" in Eastern Europe.
Poland borders Ukraine and has taken in an estimated 2.4 million refugees since the war began.
We will have additional details of @potus trip to Europe to announce later today. The trip will be focused on continuing to rally the world in support of the Ukrainian people and against President Putin's invasion of Ukraine,
but there are no plans to travel into Ukraine.

— Karine Jean-Pierre (@PressSec) March 20, 2022
The trip to Poland will take place after Biden attends the NATO and EU summits on Thursday. The president hosted a phone conference that lasted about an hour on Monday with UK Prime Minister Boris Johnson, French President Emmanuel Macron, Italian Prime Minister Mario Draghi and German Chancellor Olaf Scholz. They reportedly discussed their "coordinated responses" to Putin's "unprovoked and unjustified attack on Ukraine."
World leaders hope a unified response to the war will force Russia to stop the attack on Ukraine in order to save its own economy. So far, the sanctions have not seemed to have much of an impact on Putin's resolve.
Copyright 2022, ReliableNews.org