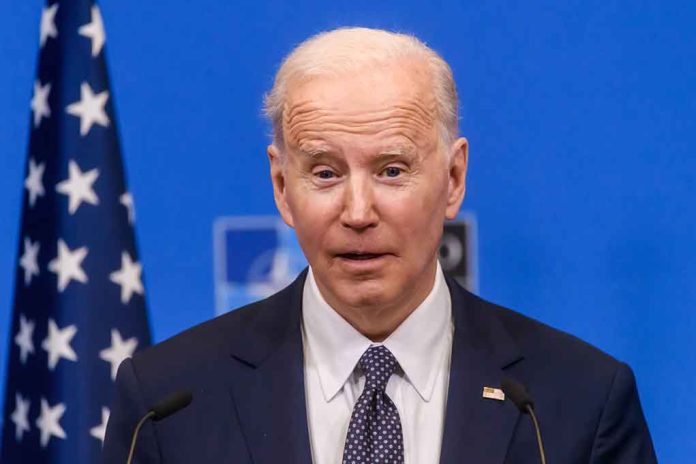 Biden's Approval Hits Rock Bottom — Except In These Four States
(ReliableNews.org) – President Joe Biden's approval rating has been declining since the summer of 2021 when he started pulling America out of Afghanistan and the Delta variant was spreading. Less than two years into his presidency, it's terrible everywhere, except for in four states.
According to a May 8 poll by Civiqs, Biden has an overall approval rating of 36%. Meanwhile, his disapproval rating is 54%. Americans in all age groups, socioeconomic backgrounds, and genders disapprove of his job performance.
Only voters in four states believe the POTUS is doing a good job: Hawaii, Maryland, Massachusetts, and Vermont. Unsurprisingly, the states are all considered Liberal. The same poll showed him up in those four states in February as well.
In 46 states, Joe Biden's job approval ratings are underwater. The four exceptions? Vermont, Hawaii, Maryland, and, of course, #Massachusetts.https://t.co/8ya0zdKwuT pic.twitter.com/GhLK8xwBvQ

— Jeff Jacoby (@Jeff_Jacoby) February 15, 2022
It's not exactly clear why his numbers are relatively higher in those states other than they are inundated with Liberals who heap praise on the POTUS. What is clear is his poll numbers aren't good as the Democratic Party approaches the midterm elections. The political party in the White House almost always loses seats in the midterms, even when their POTUS has decent approval ratings. With numbers like Biden's, it could be signaling a red wave.
Do you approve of the job Biden has been doing?
Copyright 2022, ReliableNews.org